Educator(s) of the Year
May 9, 2018
Try to imagine your past and compare to the present day. You might see a different person than the one you are now, whether that be in interests, relationships, behavior, preferences or anything else. We are never the same person we were then and there's no telling what might lie ahead. I'm no exception—and I would not be the person I am today without Mr. Leo and Mrs. Krueger.

I believe context is especially important in cases like this; I was the textbook definition of a freeloader.  I would have no desire to do any work if it involved getting off my ass, whether it be from school or otherwise. I also held no sympathy for the people who cared and would get upset when even the slightest change occurred. Needless to say, that was the person I was years ago and I don't look back on those days fondly.

Freshman year at Arrowhead High comes around and because of my condition, I was placed into a special curriculum where we met every morning. I don't remember much from that first day, but I did giggle to myself, remembering a stupid internet video. Then immediately, the guest speaker had to stop the lecture, just to ask me what was so funny. He dug into my inner psyche; he shined that light for an uncomfortable amount of time. Ultimately I didn't say a word and the guest let me off the hook, but that was only the beginning.

The routine would start with discussing what we did the day before and what's next isn't that far off from boot camp in a school setting. Our tiny group would do vigorous exercises, typically involving catching frisbees, shooting basketballs and running laps around the gym. We often had to work together to find a solution. I've had all sorts of emotions swirling in my head, often wondering if I'm forever destined to be the person I was meant to be, but I pressed on knowing a brighter future awaits.

Yet for what this experience is worth, I am truly thankful that Mr. Leo and Mrs. Krueger entered my life. They are considerate and open to the concerns of the students they deal with, and legitimately want to see them succeed. That's why they push students to their absolute limits, and encourage us to break them; they see the potential we have as human beings.
Looking back, their curriculum has paid off as I now have a part-time job, help out the community in my town, and I've never been more eager to see what's ahead instead of cowering in a sea of doubts and loss. That is why Sam Leo and Ann Krueger are my nominations for best educator.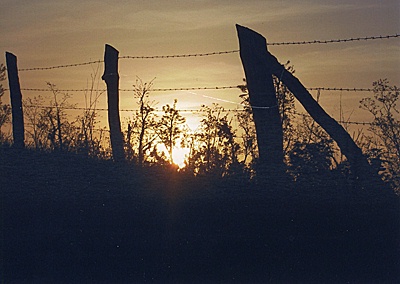 © Michael T., Letart, WV