My Educator of the Year
May 9, 2018
I have always struggled with math. Focusing on letters, numbers and shapes was like reading a foreign language. That was, until the most compassionate, patient, motivating teacher came into my life, Mrs. Nguyen.

It was her first year working at Richmond Elementary School, teaching fifth grade. Although it was her first year, the class was comfortable and welcoming. She would make learning exciting and imaginative. Every Friday, she would let us watch a movie at the end of the day if the class accomplished their work.This helped me and my classmates to be more intrigued and do our work, teaching us working hard is always worth it.

She was a special teacher. Every morning she would go to school before 8:30 (When school began)and would wait for me to come in to aid me with my math. She was patient when I wouldn't understand, and I will forevermore be grateful for the time she gave to me for my future. Doing so, she taught me how to be patient with myself, and to keep working hard until I've succeeded.

Mrs. Nguyen is a young, petite lady that holds a big loving heart. If I ever needed to go to someone or needed help, she was the first person I thought of. She found the light in a situation that seemed dreadful, and was determined to accomplish the goal of us becoming successful . Such as failing a test and guidinging me until I earned an A. I wouldn't have been able to do that without her motivation and positivity.

I would never had thought a teacher would make class feel so lively and inspirational, but Mrs. Nguyen proved me wrong. If I was on the verge to give up, she quietly listened to how I felt, and would kindly give me advice and would not give up until I felt relieved.

I remember once in the morning, I gave her a crumbly cookie as a thank you. It was the tiniest gesture of kindness, yet she still gave the biggest smile and showed much gratitude for a simple cookie. It made my day to do something for her, because she was always giving to us, the class.

Mrs. Nguyen will forever be my favorite teacher. She is the most bubbly, sweet, giving teacher I've known. I am vastly grateful for her patience, time, and effort she provided for me. If every year I had to choose an educator, I would always choose her. Mrs. Nguyen deserves to get recognised for her hard work, determination and her sweet personality that spreaded among me and even others. She spread happiness like weeds in the ground. So, this is for you, Mrs. Nguyen for being the greatest educator in my lifetime.

Sincerely,
~Mari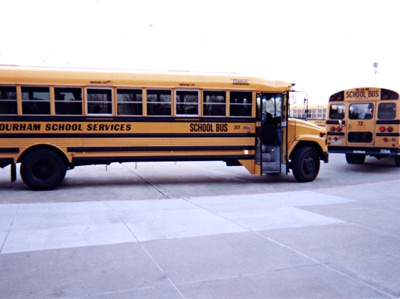 © Blake B., Highland Village, TX