Dear Mrs. Wolhfiel
May 9, 2018
In the countless teachers I had throughout my life, one stood out for me. She is a teacher, a mother, and certainly no stranger. She is Mrs. Wohlfiel.
My eighth grade year at Richmond Elementary School is when I had Mrs. Wohlfiel as a teacher. I have met her before, because it was a small elementary and middle school. Back then, I would've never known what impact she would have on me. But her fair teaching and sternness prepared me for high school and helped me become who I am today. I am now a person who does my work on time and can manage my time well.
She was a stickler for paying attention. With one look out the window and boom, she called on you. It kept me engaged and I followed along. She knew when I didn't do my work without even looking at it. Her eyes wide and head swiveling almost like if she were an observant owl. She encouraged me to do my work to succeed, and that's something I carried with me, even today. She taught me how to keep up with my work and how to manage my time by randomly calling on me for the answers and giving me tips on time management. She is ambitious, accomplished, and attentive.
With one look at the classroom, she knew when we didn't get it. Mrs. Wohlfiel didn't try to rush through it to get through the curriculum. She never quit until we understood what she taught. That's one reason why I think she was my favorite teacher. I remember when we first learned slope-intercept form, it was gibberish to me. All the different variables meaning seperate things. She never quit or rushed us to understand. She is passionate, patient and persistent.
Some would call her strict. Some would call her tough. And even some would call her severe. But…I disagree with all of those. She helped me pay attention, do my work and made me understand what we were learning and, for that, I would like to thank her for all she's done for me.

Thank you, Mrs. Wohlfiel. Sincerely,
Rene B.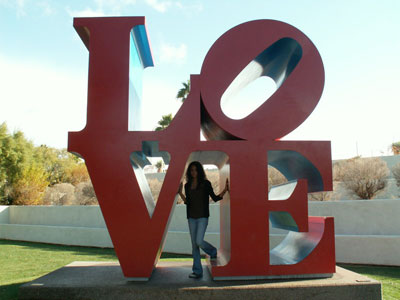 © Shannon E., Glendale, AZ