Educator of the Year
May 9, 2018
It was 2014, and the Arrowhead High School golf meeting was supposed to start (our school had two campuses; South campus was for Freshman and Sophomores, and North was for Juniors and seniors) and venturing into North Campus as a freshman was absolutely terrifying. I walked down the tile floor towards the junior study hall room and standing by the door was a short little bald guy who looked mean.

As I got closer, his stern look melted into a smile, warm and welcoming. He welcomed each individual into the room with enthusiasm. The meeting started and I no longer felt the intimidation of being in a room with a bunch of golfers older than me. Because of this warm welcome, Coach Budzien made me, a nobody, feel like someone important.

Mr. Budzien held each person to a standard of being the best person and best golfer he capable of being. This also extended beyond sports, because we often talked about being better individuals. I feel that he has shaped me to be who I am today.

He taught me being on time was the best quality to start with. If you cannot show up on time to school, practice, or a job, you will no longer have that job or be on that team. Any time someone would show up to practice or a meeting late, he didn't take that lightly. My responsibility as a member of the team was to make sure I was prepared and on time.

Most importantly, he taught me working together and keeping the team bond was vital to a healthy relationship. He told us a story about his relative who was on the team and after a golf meet, instead of riding back on the Arrowhead on the team bus, he had his mom pick him up. And after being warned that this behavior was not acceptable, he did it again and was kicked off the team. This thoroughly demonstrates doing things as a team and talking about how the round went was important to Coach Budzien. Telling someone they can no longer participate and be on the team is not an easy task. It would be even tougher when it is your own relative. For that, I deeply respect his impartiality and tenacity in staying true to his morals of what qualities a fellow golfer should have.

This year, I was undecided about trying out for golf again. I'd thought about working the rest of the spring. I eventually decided to keep working through the spring instead of trying out, and leave my potential spot on the team open for a younger kid. After I hadn't attended the first organizational meeting, I saw an Email from Budz (our nickname for Coach Budzien). The email was simple yet deep. The first line read "Gathered that you might not be going out for golf this year, but I just wanted to wish you good luck as you move forward in all your other AHS activities and beyond." And the next few lines had me choking up as I read the unexpected email. Identical to his personality, the message he sent me was sincere, positive, and gracious. Not once did he question my choice to not try out, but the kindness I felt, and the support for my choice that was shown, was unlike that of any other educator I've had in my entire life.

Not only did he appreciate all of the little qualities in everyone, but he was like a dad to me on the golf course. Even though I wasn't around him much, he took any little chance he had to help me with my swing.

Because of his kindness, compassion, and his yearning to help young individuals succeed in golf and life, Coach Budz deserves this award.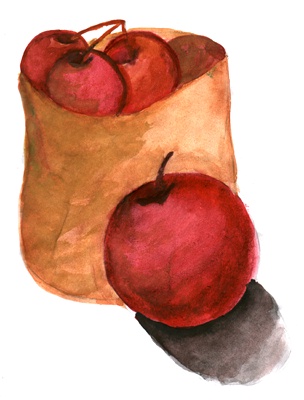 © HyungKyung L., Plymouth, MN