Educator of the Year
May 9, 2018
Mr. Freeburg is an educator, yes this is true. He teaches Organizational Communications, and AP Literature, and Modern Literature for upperclassmen at Arrowhead High School. However, he did something I feel few teachers are able to do: he taught about the big picture, about being human and what that means.

I had Mr. Freeburg for Organizational Communications my senior year. He opened class with "I am going to respect all of you five different times before today ends." This meant he greeted us each as we came in, he asked that our names were all pronounced correctly, asked us questions and gave us opportunities to ask ours. Important things like respect, humility, and honesty were well incorporated into his class.

He didn't place himself on a pedestal (although he could have, he is that good) and he came to class everyday being himself. It is one thing to tell someone it is okay to be themselves, but is another thing to show by example. I think this is why many students consider him one of their favorites. There's no fakeness, only complete honesty.

He made me feel like all of my ideas were valid and interesting. He was always excited to give his students freedom because he believed we all could come up with something interesting. And he pushed us to do so. This always forced me to be my most creative and thoughtful self. I was excited about his class and excited to share with him things I had come up with. Excitement about learning is sometimes a rare commodity in high schools.
I have changed the way I think because of Mr. Freeburg. I am more accepting and receptive to new ideas. I look at the world in a different light–my gears are always spinning and questioning why things are the way they are.
Even now that I have finished his class, I still will visit him just to talk and hear his input, still wanting to learn more from him. I leave feeling refreshed with his insight and perspective that allow me to look at any of my problems or thoughts at a new angle, or sometimes I just leave laughing.

The lessons Mr. Freeburg has found the key to teaching are important. I believe every kid should learn from him. One thing that stuck with me was not to correct someone in front of a crowd. If your teacher spells something wrong or a classmate pronounces something wrong, you don't have to call them out. That's not helping; it's humiliating. It's better to tell them privately.

He keeps a plastic poop emoji above the clock as a reminder to kids who stare at the clock that they are being disrespectful to whoever is speaking. This again demonstrates how he instills basic respect into his classroom.
He teaches behind the scenes and kids don't even realize he is teaching, they just bear witness to his person and his actions and mimic the way he respects and inspires the people he encounters.

Mr. Freeburg is a strong asset to our school because he teaches students about being human, but he doesn't make his lessons heavy or boring. He understands how to make us listen, which is perhaps one of the hardest challenges teachers face.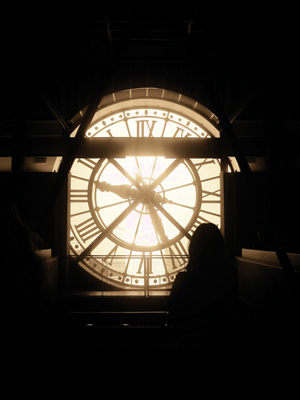 © Treza R., Kalispell, MT