Educator of the Year
May 9, 2018
When I walked into track and field for my first practice sophomore year at Arrowhead High School, I did not know what to expect. I knew I was not fast enough to run varsity, but all my friends were in the varsity lineup. I kept trying to decide what I should do in track besides running and that is when I started pole vault.
I enjoyed the sport but I was not good at it. Everyday was just another day at practice and I never looked forward to it.

During my junior year, Coach Herriot, the head track coach at Arrowhead, came up to me and told me we had a new pole vault coach: Coach Ribble. Coach Ribble is a short, skinny man who has pole vaulted all of his life. He had a successful career as a high school athlete and as a coach. Not only did Ribble and I connect right away, but he has made me the man I am today.

Coach Ribble brought a whole new side to track. He gives us something to look forward to at practice everyday. He knew how to make a sport more that just hard work. All throughout junior year, I saw a new and exciting side to the sport of pole vault and learned to love the sport. All I wanted was to be able to do more of it and that is what I looked forward to.

Coming into track my senior year, I looked forward to vaulting again with Ribble, but this year was different. Not only did the joy of practice everyday carry on from junior year, but our connection grew. He is the nicest, most outgoing, and best coach I have had. He knows how to make me feel good when everything is going wrong, congratulate me when things are going right, and just straight up how to pole vault. It made the sport even more enjoyable, now, that he has developed me into a successful athlete and person.

Helping me reach new personal records every week and learning from my mistakes is just some of what coach has helped me with. He is just him to all of his vaulters and that is what makes him special.

Without Coach Ribble in my life, I would be a different person. Coach Ribble is like a father to me. He has helped me grow physically and mentally. He takes hours of time out of his day to help me grow as a person and for that I would like to say thank you. Thank you for making me the person I am today.

I walked into Arrowhead track and field as a confused sophomore and came out a grown man all because of my amazing coach, Coach Ribble.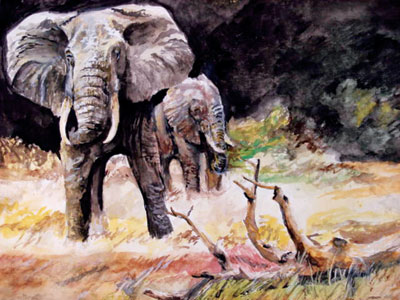 © Daniel A., Monte Vista, CO