Educator of the Year
May 9, 2018
An overwhelmed, anxious, excited fourteen-year old: this is how I would describe myself on my first day at Arrowhead High School. It was my first time in public school, and my poor introverted self was drowning in a sea of people. Morning went by quickly enough, but finally, the moment I had been waiting for arrived—the Integrated Learning Experience, a project-based learning course that combined all of my core subjects together.
I walked into room 125 and was met with a sea of brightly-colored rolly chairs, tables, and "buoys" — odd little seats that required balance I did not possess, and took me a week to master without falling off. And of course, I met my new Communications teacher, Mrs. Elmergreen. I liked her the minute she said "I don't like to say I'm an English teacher, because it sounds too stuffy." The end of the day came all too quickly, and when the final bell rang, I found myself disappointed the day was over.
For the next two years, I was part of a program that actually made me excited to go to school. Mrs. Elmergreen introduced every project to us, and worked hands-on to ensure we would succeed. Her creativity and constant questions pushed us to fully develop our ideas until we were experts on our projects, ready to answer any question the teachers threw at us. She did everything with a smile, and I worked hard to see the satisfaction on her face when I finished a project. With her guidance, I grew from overwhelmed and anxious to confident and eager—not just in the ILE, but in all aspects of my life. She showed me that I could do anything I put my mind to, even if I'm terrified. When she wasn't teaching, she was laughing with us (and sometimes at us) at all of the crazy things we did, like trying to bake cookies in the microwave, creating a cult religion for a project, and debating the dangers of ebola-infected cookies. She's one of the most patient people I know, and she's a saint for putting up with our antics.
I visit her a couple times a year, and she always demands a hug and that I tell her what I've been up to. I bump into her sometimes after school, and it's always one of the highlights of my day. The first thing I'll say to my mom when I got in the car is "Mom! I saw Mrs. Elmergreen today!" She's like an old friend that acts like no time has passed between meetings. Even though she's not actively teaching me right now, I still think back to her lessons in the ILE when I get stuck in my writing, and I know I can come to her for advice.
She's one of the best teachers I've ever had, and I can't thank her enough for everything she's done—although I'm sure she enjoys the chocolates and Sweet Pea soap I leave in her mailbox twice a year.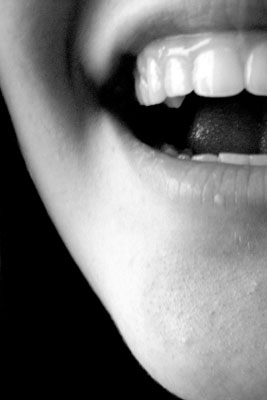 © Katya K.