Letter to Mr. P
May 9, 2018
Dear Mr. Polancich,

During my middle school years I had an amazing band director that helped me develop the love for music that I have today. She always found a way to make band fun and she joked around with us. She made sure to make every student feel like her friend. When I graduated eighth grade and was heading to Arrowhead, I was scared. I wasn't just scared about changing schools, I was scared about meeting the new teachers and students. And, I was scared I would have a mean band director who might make me not want to play in band anymore. Music is a big part of who I am and I didn't want that to change.
The first time we met was at marching band camp before my freshman year even began. You were so calm and patient with us all. You made it fun by joking around but you stuck to the point enough to where we also knew what we were supposed to do. The music was beautifully played because our hearts were into it and we were having so much fun. I was no longer as scared of the transition. I knew that I had a fun, dedicated and compassionate band director who cared just as much about his students as he cared about the music.
I passed out one day during a marching band practice. Mrs. Zwirlein may have been the one to take me off the field to get water—but I will never forget how genuinely concerned and worried about me you were. This is just proof in my statement that you care about your students. It meant so much to me to know that my band directors cared about me enough to check in.

Freshman and sophomore years were rough for me. I struggled with grades, friends and anxiety. But I always looked forward to band because the class made my day. Something funny would happen that would make me temporarily forget about the personal issues I was struggling with.

Some days, I felt genuinely invisible in the hallways and you would smile at me and say hi. It helped a lot with my self esteem because it helped me realize that I'm not invisible. Band has taught me about the power that music has and that I am a part of something greater than myself. I learned this mostly in Wind Symphony and this is why I chose you as my nomination for teacher of the year.

Thank you so much for everything,

Martha K.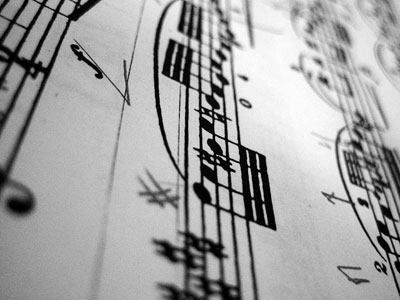 © Kimberly C., Houston, TX