Educator of the Year
May 9, 2018
I will never forget the ring of the bell that sat on her cart in front of the class as she yelled "¡Solamente español!" Ann Mocchi is truly one of a kind and will always be my favorite educator, both inside and outside of the classroom.

Her hispanic flare and powerful voice fill the room on the far side of University Lake School as she dances across the floor to teach us the imperfect form of the subjunctive. A daunting language, seemingly hieroglyphics, is turned into a beautiful poem as the accent rolls off her tongue. Señora Mocchi is a charismatic, intense and ambitious individual who I will forever be grateful for.

Before enrolling in her high school Spanish course, I had not taken an interest in the language or culture of Spanish, but the minute I stepped into her room I knew that was about to change. The language came easy to me as I learned in a comforting yet challenging environment, she is stern and pushes all of her students equally to embrace her class and the topics she was introducing. Suddenly I was scoring higher and higher on National Spanish Exams and my love developed into a lust for more than the classroom.

My freshman year of high school I found myself in Peru, immersing myself completely in the culture. Right by my side the whole time was Señora, encouraging me to speak with the locals and try new activities and foods. I was scared at first to approach the people and ask questions but with her compassion and guidance I was able to speak comfortably around everyone.

Not only does she push me in the right direction academically, but she continues to help me grow as a young woman. To me she is more than an educator, I could talk to her when I needed advice and she gladly gave it to me. I spent two or three of my lunch periods in her room every week, speaking in spanish or english, for a club or to do homework.

When I transferred this year from University Lake School to Arrowhead High School, I felt alone. She was one of the only people who I know supported my decision to switch. In fact, during September I went back to the school after the day was over for students and the first place I went was my old spanish room. What was supposed to be a 15 minute catch-up turned into an hour long "charla", reminiscing on my years at ULS, discussing my new classes and the summer. That classroom will hold a piece of my heart wherever I may be.

I know that Señora Mocchi will always be an inspiration to me and that she will always push me to be my best. My two years in her classroom were far too short and I still have so much to learn from her experience, from her failures and successes. Siempre la extrañaré. This is why my educator of the year nomination goes to Ann Mocchi.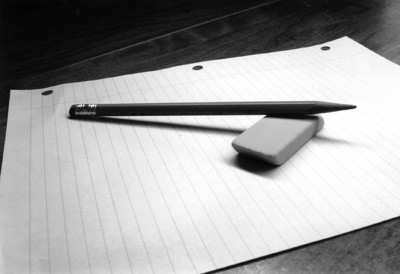 © Michael H., Mildford, CT