Educator of the Year
May 9, 2018
When I entered my freshman year of high school, I was determined to make my first year fresh and interesting for myself. After all, why wouldn't I? After five years of being with the same people in a K-8 school, and with my four years of high school layed out before me, I knew I wanted to pursue something different with my studies. That's where Mrs. Elmergreen and the Integrated Learning Experience came in.
Mrs. Elmergreen is the English teacher in the Integrated Learning Experience, or ILE, along with other English classes in the school. As an aside, the ILE is a program at Arrowhead High School that is focused around projects instead of smaller, individual assignments. Prior to the ILE, I found myself deterred from any form of learning about grammar. Sure, I enjoyed writing, but grammar technicalities were like childhood-monsters under the bed of writing–I tried to ignore them, but they were always there.
However, following my freshman year and sophomore years in the ILE, I found that my distaste towards grammar had dissolved. Not only did I enjoy the topic, but I came to love writing more than I had! Mrs. Elmergreen opened up a world of expression for me, and I'll never forget that.
Besides teaching English, she also assisted with every cross-subject project that was assigned. So, as I progressed through the two-year experience, I quickly came to know her as one of my favorite teachers. She helped make the class like a beacon of light that I looked forward to in the school day.
Not only did she offer constructive criticism on all of the class's projects, but she was always supportive of our ideas, so long as they weren't too outlandish. Instead of condemning our jokes and concepts, which were often, admittedly, a bit odd, she joined in and let us enjoy the class. She helped foster a community in the ILE, and that was something I had never experienced before in a class.
Even though I stopped having her as an English teacher after my sophomore year, she continues to make an impact on my time in high school. Mrs. Elmergreen was the first teacher to introduce me to the school's forensics team. Even after the countless presentations I had given through the ILE, I was wary of speaking in front of a crowd, and even more so of joining a competitive team with people I had likely never spoken to before. But, lo and behold, I eventually joined, and I fell in love with competitive speaking and being in the team.
Now, as a junior, I am truly grateful for how she has pushed me to be my best throughout both years in the ILE, and even beyond that in Forensics. Mrs. Elmergreen helped me make my freshman year different, just like I wanted, but ended up helping me go father with my ideas and pursuits than I ever imagined.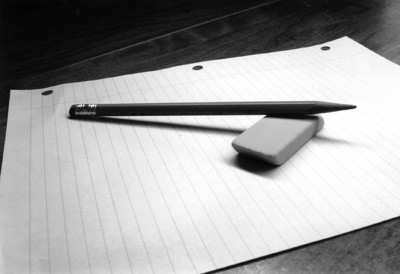 © Michael H., Mildford, CT