Educator of the Year
May 9, 2018
I had my first growth spurt when I was four years old, and I haven't stopped growing since. By the time I entered high school, I was 5'9'' and taller than most people I knew. I was extremely nervous to start high school, it's hard enough to be a freshman, let alone one who looks like a giraffe compared to everyone else around her. On my first day at Arrowhead High School, I nervously walked into my first class of the day, Chinese, and started a journey that would change my life.

When I came through the door, loud Chinese pop music assaulted my ears. The only other person in the room was my teacher, Mrs. Yao, who I towered over. She is barely 5 feet tall, but what she lacks in height, she makes up for in passion, perseverance, and personality. As she started chatting with me, I immediately started to feel welcomed, and I knew that I was going to fit in just fine in high school.

Having Chinese as my first class of the day freshman year was a blessing. It was a place where I felt welcomed and my ideas were heard. The environment that Mrs. Yao creates for all her students allows them to open up and be themselves.

Her teaching style is non-traditional; we use stories to learn new vocab and grammar instead of taking notes and memorization. This paves the way for many silly stories! Mrs. Yao's Chinese 1 class helps awkward freshmen make the transition from middle school to high school. We learn to be ourselves, and how to be unique. I mean, it takes a pretty special group of kids to come up with a story about a mermaid saving Gordon Ramsay from a shark attack! Mrs. Yao helps us to learn that the best person you can be is you.

By the time the end of the year rolled around, I had a tough decision to make. I didn't have room in my schedule for both Chinese and Physics, and I choose Physics because I thought that after I graduate high school I wanted to be a biochemist. As I told Mrs. Yao, I saw her face drop. Then she immediately started to convince me to drop Physics and re-enroll in Chinese. I think she would have physically blocked the door with her body and not let me leave the room until I agreed to keep taking Chinese. I am so grateful to Mrs. Yao for not letting me drop Chinese that day. Without being in Chinese, I would have missed out on the opportunity to travel to China, and to discover that speaking Chinese is one of my passions in life. This is the kind of dedication to her students and zeal that Mrs. Yao demonstrates on a daily basis.

As the years have passed I continue to learn more about Mrs. Yao, or as we call her in class Laoshi, which means teacher in Chinese. She fled China when she was 24 with her husband, Jimmy. She then moved to Canada, and finally the US. Mrs. Yao can speak 5 languages: Mandarin (Chinese) , Shanghainese, English, German, and Russian. She never stops learning, and her English vocabulary could rival a Harvard professors. Her passion for learning languages inspires me because I think that if she could come the the US and learn how to speak English fluently in 4 months, I can learn Chinese for 4 years.

This year I had the pleasure of traveling to China for 11 days with Mrs. Yao and 13 other students. As we criss-crossed China by train, bus, and plane Mrs. Yao's jokes left us with stitches in our sides from laughing so hard. On the trip we learned about her love of rap music, working out, and good food—she was alway the first one to start eating and the last one to finish! It was truly a once in a lifetime trip, and one of the best parts of it was being there with Mrs. Yao. I am so grateful to Mrs. Yao for organizing this trip in her freetime, and being daring enough to travel to the other side of the world with 14 crazy kids! I have dreamed about visiting the Great Wall and the Forbidden City since 3rd grade, and because of Mrs. Yao, my dream came true.

I don't know what my life would have been like if I hadn't walked into the Chinese classroom freshman year. Yes, I probably would still be taller than almost everyone else, but I would be a completely different person. I have learned from Mrs. Yao not only how to speak Chinese, but also how to be a global citizen and a persistent learner.
Mrs. Yao is like my "school mom" because she is always there for all of her students—unconditionally, just like a parent Because of Mrs. Yao's dedication and passion for teaching, I have been inspired to pursue Chinese in my career. She has taught me that Chinese and science can go hand and hand, and I now want to go into international health and help improve healthcare in Asia, but especially in China. It's amazing how one person can influence your life so much. With her blaring Chinese pop music, and unconventional teaching style, Mrs. Yao changed the course of my life, and countless other students.

Her passion, persistence, and personality make the classroom an innovative and exciting place to learn. It's bittersweet to think that next year will be my last with Mrs. Yao as my Chinese teacher, but it makes me happy to know that she will continue to inspire other students after me. This is why Mrs. Yao isn't just a teacher of the year, but the teacher of a lifetime.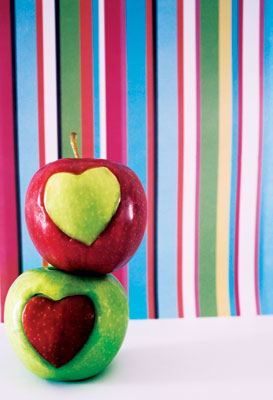 © Lauren N., Denton, TX