Ms. Schimenz: Teaching and Inspiring Kids
May 9, 2018
I never had a teacher I wanted so badly that I would talk to her everyday in hopes she would request me in her class. However, in second grade I met Ms. Schimenz. She was the nicest, funniest, and best third grade teacher.
When I got into third grade, I was upset to find out I wasn't in her third grade class. However, on the first day of school, when I went to find her, I learned she had become a sixth grade social studies teacher.

After three years, I was finally able to have Ms. Schimenz as my teacher. My first day at North Shore Middle School, I ran into her classroom and picked the closest seat to the front because I was so excited to have Ms. Schimenz as a teacher, my teacher.

Ms. Schimenz 6th hour social studies class at North Shore Middle School was the class I looked forward to having everyday. Ms. Schimenz had made boring topics interesting with reenactments, activities and story telling.
Ms. Schimenz had loved to reenact events we were learning about. Whether is was a dance or hunting like the homosapians, she had so much energy and enthusiasm to teach us about a culture in a new way. By giving us these opportunities, we were always engaged because we at any moment the class could end up dancing or doing something that seemed rediculous and at the time we thought was just fun, but later proved impactful. She showed us at a young age that cultures are different but not weird and we should embrasse the cultures to make ourselves better people.

Ms. Schimenz also had the best activities for her classes to do. She had activities like Civil Rights sit in (like in Greensboro North Carolina), repainting the Sistine Chapel under our desks (like Michelangelo), and painting canopic jars (like the acheint egyptians). She found a way to give us a peices of history like apples picked from a tree. These are activities that made my understanding of these events and important cultrual symbols.

Ms. Schimenz best teaching quality was her story telling. It is unbelievable how easily how she could bring every event we learned about to life. Hearing the passion in her voice and watching her expressions made every story she told much more interesting and engaging for middle school kids.

Ms. Schimenz deserves to be the teacher of the year for all her years of teaching history at North Shore Middle School. Teaching and inspiring kids to love history and teaching us that when we are interested about something, we should take it into our own hands to discover and learn.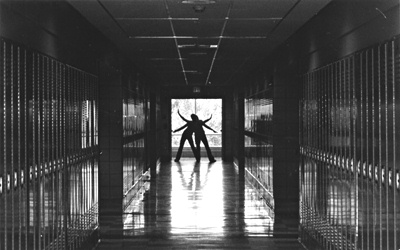 © Sheera G., Marblehead, MA