Educator of the Year
May 9, 2018
The year had finally came, senior year. It was the last, first day of my high school career and it still feels like freshman year, wandering the halls not knowing where any classes are. Then came fourth hour and I was headed to AP statistics taught by Mr. Olenchek. I thought it would be fun but I didn't realize how much fun it would be until I got there. Mr. O is there to teach us high schoolers and prepare us for the real world ahead of us, but he does it in a more fun manner which keeps us engaged. Mr. Olenchek is a great teacher who is humbled and there to help everyone, cares about how you are doing during the class, and he enjoys getting to know you.
Mr. Olenchek is the most intelligent teacher that I have ever had in all the years of going to school. If you had any question about anything he always has an answer for you and it is usually very helpful. Most teachers just follow a set plan and just use math examples but Mr. O pulls in real life examples and explains how what we are learning is used. Also it is always more fun when learning with Mr. O because he tends to joke around a lot and makes sure everyone stays engaged.
Mr. Olenchek cares about how well you are doing in class and makes sure you're understanding everything versus just following a set plan to make sure we pass. He strives to make each student a better person not just a better student. One thing I will never forget is when he turns on the tv in the corner with a fireplace animation on. It tends to happen whenever it snows outside or lots of times on test days to keep us "warm and cozy." It is always more enjoyable whenever I am in statland.
These things that Mr. Olenchek portrays to his students is something that will always stick with me. He isn't just a great teacher but he is a great person with an even better personality. Thanks to Mr. O I am more inspired to learn and more interested in things that I never thought I would be interested in. Mr. Olenchek is like a genius little kid in a grown man's body.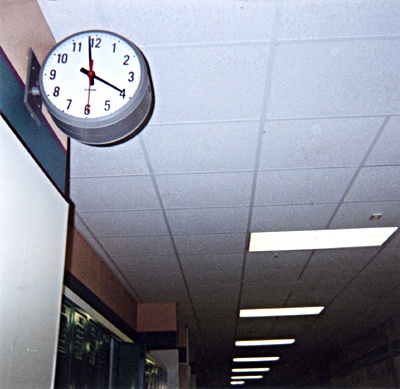 © Blake B., Highland Village, TX