Educator of the Year
May 9, 2018
I used to think that principals were scary and mean. That was, until I met Ms. Paradowski. When I walked in to Arrowhead High School for the very first time freshman year, I never thought that the associate principal, Ms. Paradowski, would know me by my first name. But, I was completely wrong.

Ms. P made a huge impact on my life. She took me under her wing and she saw the leader in me that I didn't see.

One day I was walking down the hallway and Ms. P was standing in the hallway. I said, "Hi, Ms. P."
She replied, "Hi Claire, have a great day."
The person behind me asked, "How does she know your name? Do you always get in trouble?"
I was not a troublemaker. Ms. P tries to get to know as many students as possible and make their high school experience a good one.
She sure made me feel valued and important all four years. Ms. Paradowski is the type of person who will come watch a sporting event, home or away. When I have a game, she will shoot me a email and ask about it. Ms. P truly cares for each and every student here at Arrowhead.
Ms. Paradowski, freshman year, asked me to attend a leadership conference with her and the other principals and nine other students. At this conference we listened to a speaker talk about how to be a good leader and change other people's lives for the better. By attending the conference, I learned so much about myself and others.
When we returned from the conference, we met every Wednesday to talk about leadership and how to make an impact at school. So we started SLAM (students leaving a mark). Over the past four years, it has been amazing to see SLAM grow from ten kids to over thirty student leaders.

From being a part of SLAM, I have learned that when I am given any opportunity, take it and run with it. When I take the opportunity I will be blessed with more opportunities and great experiences that will change my life.
Ms. Paradowski is also involved with volleyball. She was my JV coach sophomore year. She expected us to perform our best in practice and games. Being a leader on my team was expected of me from Coach P, since she knew I could be a leader. So I took charge and made sure that practice started on time, and that we got down to business right away.

She is also involved with Operation Click. Operation Click's mission is to reduce teen fatalities and injuries from motor vehicle crashes by developing safe driving habits through education and positive reinforcement. When our meetings end she always reminds us to drive safe and don't text and drive. She cares so much about each and every one of us and wants us to be safe.

Now, as a senior, as my days at Arrowhead are winding down, I have been talking with Ms. P and our bond has only gotten stronger. She wrote me letters of recommendations for college and multiple scholarships. In these letters that she wrote I now see myself as the leader she did four years ago. From these letters she wrote I got accepted to my number one college and won two scholarships. She has shown me how to lead and be the better person in every single situation.

I would have never thought that I would have had such a great relationship with the principal at school. So thank you, Coach P.

Ms. Paradowski is my teacher of the year and will always hold a special place in my life. Thank you for teaching me how to be brave and not take the path of least resistance but take problems head on and solve them.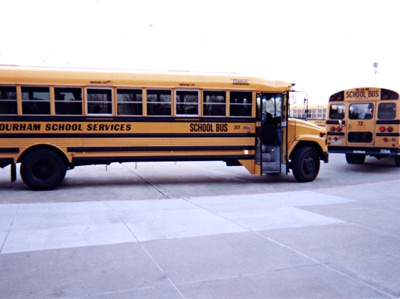 © Blake B., Highland Village, TX