Mr. D
May 9, 2018
I have been blessed with the opportunity to learn from several dedicated, caring teachers over my 13 years of schooling. However, one teacher immediately stands out above the rest: Mr. Desatche (Mr. D).

Mr. D is the seventh and eighth grade math teacher at Swallow Elementary school. Mr. Destache is one of those individuals who upon encountering, respect is given and received subconsciously. He is honorable as a judge, engaging as the national anthem, and disciplined as a soldier.
Back in seventh grade, school and I didn't get along very well. However, there was one class that I always looked forward to; and it was a class I never thought I would look forward to: math.

Mr. D was my most strict teacher, which is what seventh graders need. He expects the best work, creating a strong sense of discipline for his students. For example, when students would habitually come to class without their homework completed, he would start giving out after school detentions. This scared the living daylights out of us, and from there on out students came to class with completed homework most days of the year.

Because of the strong focus and discipline I developed in Mr. D's class, a love for math was initiated in me. His strict teaching habits conditioned us seventh graders to complete our work and complete it well.

Mr. D did much more than just teach math. He is organized, he had a solid system in which he followed every day. His classroom has few posters, but the posters he has are effective. So effective that I still remember those posters to this day. One says, "If you don't have time to do it right, when will you have time to do it over?" Another says, "failure to prepare is preparing to fail." Although straightforward, they mean so much more to me. They correlate with his personality greatly. His character doesn't need to verbalize his desire for excellence, for his vibe does the all the work itself. A lot can be said about a man not by the quantity of his posters, but rather the quality of them.

Mr. D has a dry sense of humor, which is the best kind of humor. He would tell the kind of jokes that you laugh about for the rest of the day when you think about it. For example, when learning about exponential growth, he told a story about his Aunt Jane who had a rabbit farm. She breeded her rabbits and within a year ten rabbits turned into 1,900 rabbits. One curious student asked, is that true? He responds subtly with, "yes it's true I have an Aunt named Jane." To this day, I have no trouble with exponential growth because of his effective rabbit analogies. Additionally, every year on pi day, March 14th, Swallow holds a school assembly with a student vs. teacher basketball game. For starters he would referee that game along with other youth basketball games. Teaching us that he's so much more than a math teacher, and we can be so much more than just students. However, prior to the game, Mr. D. selflessly would take a pie thrown into his face thrown by one lucky student. This taught us that popularity, or "looking cool" is not important. He may be the one with a pie in the face, but is still the most respected guy in the room.

Mr. Destache receives excellence from his students because he gives excellence. Mr. D and diligence go hand in hand. Mr. Destache is focused, but witty; iconic, still humble; honorable, but modest; selfless, yet tough. Thank you for all the work you have done, and still have yet to do, Mr. Destache.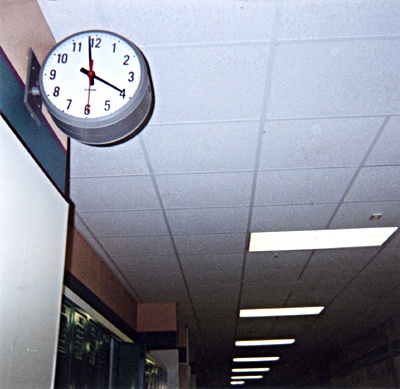 © Blake B., Highland Village, TX