My Favorite Teacher
May 9, 2018
Waking up for my first day of school at Arrowhead High School sophomore year was less than exciting. School never bothered me before, but waking up at 5:00 a.m. was one thing I disliked. As I stumbled, half asleep up the stairs of my high school, my ears rang with a loud laughter. And that's when I met Ms. Koepke, a exuberant, charismatic, and quirky language teacher. With her wildly untamable hair and big smile plastered from ear to ear, I knew that this French class was unlike any other.

I have always had a love for French and stepping into Ms. Koepke's room that year helped me not only with language, but also through study abroad process. Ms. Koepke always brought excitement and laughter into her classroom. She taught in a different style, to adapt to every student's different way of learning. Teaching us new ways to look at study habits and how to adapt to new tasks. This impressed me because she knew how to gain the attention of the students and take control of the room and at the same time have fun. For me, this was something that always got me excited for her class each day because I loved a change in curriculum because it kept me on my toes.

Not only did she change her curriculum and teaching in different ways, but she also allowed us to learn about other countries and cultures. She expanded students' knowledge about the world and other Francophone countries. This has become a special memory to me because it was one thing that led me to study abroad my junior year.

Ms. Koepke was always encouraging and excited to learn more as I was going through my process of studying abroad. When I came back in the summer from France, I had a chance to catch up with her and share my stories with her. Without her lessons, willingness to share her knowledge, and exuberant personality my sophomore year (and junior year) would have been completely different.

Overall, Ms. Koepke has been a teacher who stays encouraging and energic for all her students. Her giant smile and energy she brought to class everyday will always stay with me because she left a huge imprint on my life. Bringing her personality to the classroom and always engaging her students is what made her an amazing, charismatic, and quirky language teacher.This is why I am nominating Ms. Koepke for this award.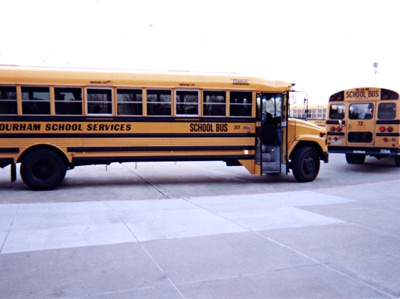 © Blake B., Highland Village, TX