Educator of the Year
May 9, 2018
Ms. Meister was the most helpful and overall one of the best educators I have encountered in my 18 years of life and 13 years of schooling. Towards the end of my kindergarten year, my family decided they needed to move my brother and me to an area that was better suited to raise children. They decided this would be Monches, WI, the same town that my father had grown up in. My brother and I would be attending the same elementary school as my dad and the same high school that my parents met at.

When I started my first year of school at North Lake Elementary as a first grader, I was far behind the other kids. I came there without the ability to read. For this reason, I couldn't participate in the class activities (it's a bit hard to follow along in a book when you can't read what it says). Ms. Meister helped me with this, though.
Everyday she and I would sit together in a little room with just us two and we would practice and practice and practice until I could say, read, and understand what each word meant.

I wanted so badly to make her proud that I would go home and hide in my room and read. By the time school came around the next day, I hoped to be able to recite the book word for word. I wanted to make sure she knew that she was making a difference in my life.

I was frustrated that I was far behind the other kids but also, I got out of class to go work with one of my favorite people at the school. I loved doing that. No matter how much I wanted to give up and just quit, she kept me going and I am so thankful for that. By the end of our time together I was reading at a higher level than I needed to and soon enough I was reading at such a high level that teachers really had to question if I understood what I was reading.

I remember everyday for the couple years after her and I stopped working together I would go and talk to her if I saw her right away in the morning. It didn't matter to me what we talked about, although it was usually what book I was currently reading or what she would be reading to the younger kids that day, I enjoyed talking to her and it made me feel better going into my day.

As I grew up, each year I would go talk to my favorite librarian on the first day of school. And sometimes I would come to school on my birthday and there would be a new book waiting for me along with a "Happy Birthday Jocelyn" scrolled across the inside of the front cover. This made me feel like there was a teacher that really cared about me and had an interest in me, something that many children don't get to experience.

I never really got the chance to tell her just how much I appreciated everything that she did for me and that has bugged me for a long time now. She made it so I could finally read books with my grandma, something that I had wanted to be able to do for such a long time. She made me love something that prior to I had hated because it made me so frustrated. That is why I want to nominate Ms. Nancy Meister of North Lake elementary school in North Lake, WI, for this award.

Many teachers strive to help children, but Ms. Meister went the extra mile and changed my life forever. She has provided me with the necessary instrument to make it through my life and obtain success in what I do. Without her helping me twelve years ago, I could never have hoped to be going off to college and going into a highly educated field. Although I never learned from her any math or science, who signed the Declaration of Independence or how to conjugate verbs, she helped me master a skill I was able to use in order to learn everything else.

What she taught me was like a wildfire that spread across every aspect of my life. She has helped so many kids just like me spark an interest in reading. Not only did she spark that interest in reading in me, but she also ignited a need to learn as much as I could with my new found ability to understand. Thank you Ms. Meister.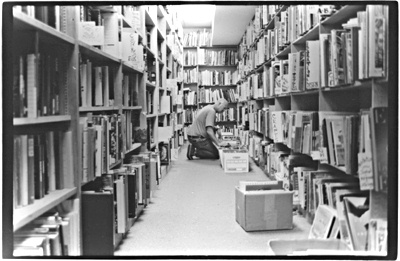 © Benjamin K., McLean, VA