Educator of the Year
May 9, 2018
I loved both freshman and sophomore year. They were as smooth as a skipping stone. I was never behind and never worried about my grades, simply because there was no need to. For both of those years, I resided at south campus (the building where freshmen and sophomores have classes) so I didn't even know Mrs. Loke. Now I'm more than thankful I met her my junior year, because this was the year I needed someone like her the most.
I eventually lost the soft breeze of my first two years of high school and transformed into a hurricane without warning. My junior year started with a wheelchair from breaking my leg and having two surgeries to fix it. Being in a wheelchair at a new campus was like being lost in the middle of the Pacific, scary and consuming. Along with the wheelchair came a lot of missed days due to the 14 screws drilled into my shin.

I always told myself, don't worry, just stay on top of your classes and you'll be fine, but that wasn't as effective as it needed to be. Two missed days turned into five, and the A's turned into C's.

I was in this hole but it seemed to be shrinking a little, then the ground gave out. Five months into the year, I was in a car accident and discovered two people close to me were diagnosed with cancer. Because of that, school barley crossed my mind. I was as blank as an empty sheet of paper, all until Mrs. Loke gave me a new pencil to write with, teaching me how to write when there's only a hair sized piece of lead left.

Mrs. Loke was always someone I knew but I didn't really know her. People close to me mentioned her as someone I could talk to, someone who would pull me out of this hole. Regretfully, I never reached out to her but she reached out to me, and because of that I'm a better student and person.

Mrs. Loke is a junior study hall teacher at Arrowhead High School but she is also so much more. Caring, genuine, compassionate, and comforting are only a few words to describe her. She always did the smallest things that always left a lasting impression. She was like the right song, eye opening and mood changing, all for the better.
For example, I always had this horrible feeling walking into school first hour, but once I walked in that study hall room and received a "I'm happy you're here, Cari" along with a friendly smile, my mood instantly changed; the song was playing again.

Mrs. Loke never missed saying hello to me, she never missed making sure I knew I wasn't alone. She did anything she could to make a friendly, familiar, and fun environment— playing music and engaging with everyone. She knew how hard it was for kids to go to school sometimes, but knowing she was there made it a little easier. I know she helped me and I'm confident in saying for many more students as well. It was like having family at school with me, a feeling came where Mrs. Loke did, it's hard to explain but it's easy to feel.
The constant reminders, 'I'm happy you're back' and little gestures of M&M's made the world of difference to me. Mrs. Loke taught me that little things matter and they can make someone's day, she also reminded me that someone will always be there even when you least expect it. Near the end of my junior year, everything seem a little easier and before I knew it, the C's became A's and that blank page turned into a novel, all thanks to Mrs. Loke, a study hall teacher at Arrowhead High School.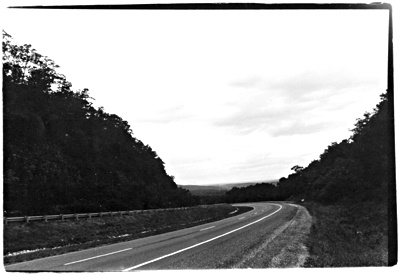 © Courtney R., Great Falls, VA