Educator of the Year
May 8, 2018
Ever since I was a kid, I have loved to build. I would sit in my dad's woodworking shop for hours and watch him make everything from our kitchen table to book shelves. Entering high school, I wanted to keep my childhood hobby alive, and I was able to do that through the Arrowhead High School Engineering department and their teachers.
Throughout my first few years, I took engineering classes that allowed me to explore my interests in building and creating. But I wouldn't have been able to keep my childhood spirit and hobbies alive without the teachers.
Mr. Schlitt taught my first woods class and my first physics class. With his booming voice in the woodshop and down-to-earth personality, he is a teacher I will never forget. I loved his class not only because it allowed me to express myself through wood working, but also because he taught me how to use technology (such as the laser engraver) to express myself. He was not only a teacher, but also a mentor and someone who I could go to with questions. He got along with everyone he met and he inspired me to become the best I can be.
Mr. Zuercher was also my first physics teacher—he co-taught the class with Mr. Schlitt. He introduced me to the mathematical side of engineering. Mr. Zuercher is more than a short, confident man with lambchop sized side burns—he was a kid at heart. Mr. Zuercher is my most memorable teacher from Arrowhead because he related to the kids. He made every student feel welcomed and he has a personal relationship with each person in the class. He sought me out in the hallways to ask about my college choices, how I'm doing with the content in class or even how my projects are going at home. He will stick in my memory as more than a teacher; he will stick in my memory as a guy who was enthusiastic about my work and made my success a number one priority.
Mr. Streufert is unique in his own ways. He is a tall man, but his skinny frame was somehow filled with energy. Not a single day would pass where he wouldn't walk into my physics of electronics class and scream "good morning, everyone" as his energy jolted through my veins. He would refer to everyone in the class by their nickname or make them feel confident (even if they were struggling) with the content. His energy, friendliness, and unique personality allowed him to connect with the students. His childlike personality brought a vibe to the room that made everyone smile.
Overall, my Arrowhead High School experience would not have been complete without Mr. Schlitt, Mr. Zuercher, and Mr. Streufert. The moments I shared with these teachers will stick with me for the rest of my life and I am grateful for them and their service. The Arrowhead engineering department gave me the opportunity to express myself in ways I enjoyed, inspired me to become a future engineer, and allowed me to evolve my childhood hobby into a future career.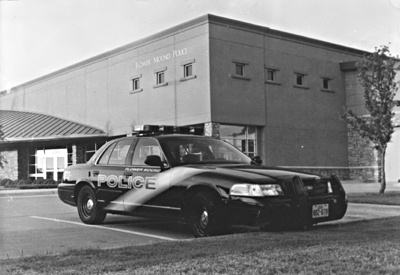 © Garret C., Copper Canyon, TX