Educator of the Year
May 8, 2018
I never liked to read. I didn't understand how people could sit for hours with nothing but a book in their hand. I also, at a young age, wasn't very good at it. Even after attending many special help lessons as a child to help with my reading, I still never could fully comprehend what I read. I just thought it was dumb, pointless, and boring.
But then in six grade I attended Mr. Zastrow's reading class. On the first day, he would excitedly talk about the books we would read this year and the projects we would do. Most importantly, he talked about the thing I always dreaded: book reports. I hated going up in front of the class (red faced) to talk about a book I mostly skimmed. But after many long and boring books, I decided I to pick a book I might like. With your approval and encouragement, I picked up my first ever book that I would truly enjoy.
And I did like it, I really liked it. So when it was my turn to present my book, I wasn't nervous—I was excited. I talked about setting, characters, and plot with ease. I didn't even worry about how red my face probably was or how shaky my voice sounded. After I finished I sat in my desk and finally realized I enjoyed reading. If it wasn't for his class or his excitement to read I probably would have never picked up that book.
After that day I became more excited to read the assigned books in class. I filled my notes with long, well thought answers to the discussion questions (this time being prepared when he randomly calls on me). And when he did call on me I would give my answer and he would encourage me. Next thing I know, I'm voluntary raising my hand to answer his questions. He gave me a voice in his class, something that no other teacher did.
I didn't realize that one teacher could create a domino effect in my life. His class led me to one of my favorite things to do—read. Reading is now something I'm passionate about and inspiring others is what I want to do when I'm older. I'm no longer behind the rest of my class. I can now read at a lexile advanced for my age. As an educator, he taught me not only the value of reading but the enjoyment of it. And for that, I want to thank him. Thank you, Mr. Zastrow.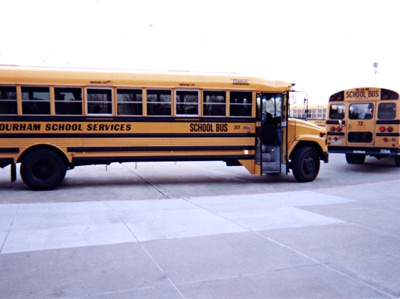 © Blake B., Highland Village, TX