Educator of the Year
May 9, 2018
The summer before seventh grade, I moved from Libertyville, Illinois to Peoria, Illinois because of my dad's job. I was not enthusiastic about moving during middle school. I moved at the start of the summer so I didn't know anyone. That summer was beyond boring because I didn't know anyone.

My family and I went to check out the middle school I would be transferring to and found out they had a cross country team. Practices were set to start a couple of weeks before the school year started. My parents thought it would be a great way for me to meet kids and get involved in the school before the school year actually started.

I hated running. It had never been something I enjoyed, but I was desperate to meet people and have something to do, so I went to the informational meeting. I could run a mile fine, but two miles sounded crazy. Nevertheless, I decided I would join. Now, I didn't automatically fall in love with running. It was a process.
I would dread going to practices. I didn't want to get up at 7:00 in the morning to run around the corn fields that surrounded my school. Coach Carter, however, was always enthusiastic and ready to go when we got to practice. He was like the energizer bunny.

He made practice fast paced and enjoyable. He was focused on having the teammates connect; we hada team pasta party every night before a meet. It was a great way for me to meet friends and be involved with my classmates.

Coach Carter was dedicated to the sport and that made it enjoyable for us. He always pushed us to do our best, no matter what the weather conditions (it could go from 90 with blazing sun, to 50 and rainy in the timespan of an hour). He helped me learn to love running as well as help me break my personal record three times that season. With his help and guidance, I cut eight minutes off of my race time throughout the season.

Coach Carter's dedication to the sport and to his athletes showed in all of our performances. Despite not wanting to move, I was glad I was given new opportunities when I did.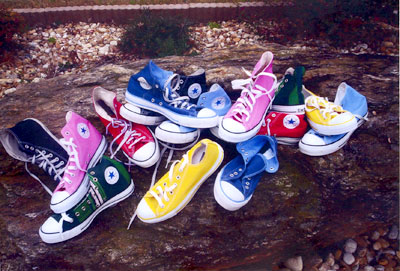 © Leandra L., Stockbridge, GA