Educator of the Year
May 8, 2018
Dear Mrs. Gigl,
Dedication, motivation and strength is what your help has given me throughout the years. Being a school social worker is difficult and stressful. The time and effort you put into your job for the students is incredible. Everytime I went into your office it felt like a weight was carried off my shoulders. I always knew I had someone to listen, talk me through it and help me move forward. You've motivated me to be the best that I can be.
2015, the start of my sophomore year at Muskego High school. This was the most impactful year of them all. I had a situation that most kids didn't have to deal with, but you made me feel normal and reminded me that it was going to be okay while I was trying to balance school, work and disoriented home life. Within this letter my hopes are to express my appreciation and gratitude for your help through my high school experience. Without your help I wouldn't of confronted my problems. You've helped me come up with multiple solutions and reminded everything happens for a reason and that it'll all work out in the end. I am incredibly thankful I got the chance to get to know you and let you into a part of my life most people aren't aware of.
When I had to switch schools for the first time, you made it seem like I could only go up and succeed from that point. Your advice made me realize starting over isn't a negative. Because I had someone like you to reach out and help me through obstacles, I know that when i'm older and need to make those decisions on my own I know it'll be okay because you taught me to always make the best out of every situation. Before I was able to meet with you I was lost I didn't think I could handle what life was throwing at me. I felt lonely, scared and confused but every time I was able to reach out to you it seemed like everything was going to be okay. That's one of my favorite things that you've done for me, you made me feel calm, collected and motivated to better myself. Whenever we discussed what was going on in my home life we didn't sit on the negative, you always made sure to point out the positive no matter the circumstances.
Thank you for everything you've done for me throughout high school. I don't think I could've done it alone and i'm so gracious that I was lucky enough to of had your advice and support. Now that i've switched schools for the second time, I knew that I could do it because you taught me to make the best of every situation. I'm on track to graduate and I hope to be attending college in the fall. I truly believe I wouldn't be here today if it wasn't for you and the wonderful staff at Muskego High School. I'm so lucky I was able to attend such an amazing school for all four years of highschool, granted I took a few breaks in between but all the help and support I got from everyone at the school makes me realize they're good people in this world. You and everyone in the staff made my situation so much better because I knew I had a lot of strong support. It's been a difficult transition from school to school but thanks to you and your advice and motivation i'll be able to say "I made it'.
Sincerely,
Rayna B.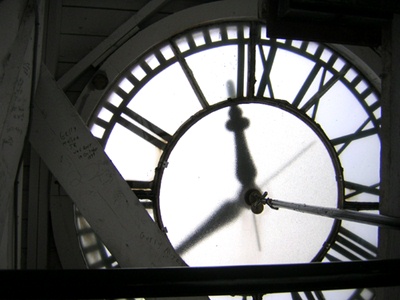 © Tatyana Z., Norwood, MA