My Favorite Teacher
May 8, 2018
I always dreaded going into social studies classes because I hated learning about history. I hated that all of this stuff already happened and it wasn't important to me in the present time. I hated that all social studies teachers were the same and taught the same material. This was until I met the most interesting social studies teacher there ever was.

My 6th grade social studies teacher at Kettle Moraine Middle School Mr. Morris was by far the loudest and funniest teacher I ever had. Even with social studies being my least favorite subject, Mr. Morris made it fun and engaging by being loud, cracking jokes, and playing weird songs. You could tell just by looking at Mr. Morris's classroom what kind of person he was. He had a couch up front for four kids to sit in whenever, he had old projects just laying around all over his classroom, and had about 200 textbooks in the back that I don't think we ever even picked up. His unique and sarcastic teaching style made it very easy for me to like his class because school was already starting to bore me in 6th grade.

Mr. Morris loved to teach us things by using songs to put things into our minds better. And I still remember to this day when he turned on the Mesopotamian song that reminded us of some of the rulers and greek gods like Sargon, Hammurabi, Ashurbanipal, and Gilgamesh. I just never had someone teach in a way that I could connect and enjoy learning like Mr. Morris did.

The main thing that seperated Mr. Morris apart from my other teachers was his ability to connect with his students. If there was anything I was having trouble with weather it be in school or in life I always knew that I could go to Mr. Morris and he would give me straight answers. His humor was also another way he connected with us I still remember he started every day by yelling "shut up." I just had never had anyone of my teachers say something like that and it was very funny.

Mr. Morris was and always will be my favorite teacher for the the reason that instead of him making the school like a prison he made the school seem like heaven. It was always a great time in his class and he always found a way to make me laugh even if he wasn't being funny. That is why Mr. Morris is my teacher of the month.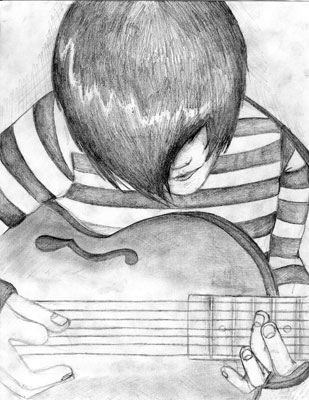 © Amy R., Yardville, NJ