Teacher of the Year
May 8, 2018
In September 2016 I was looking at my Arrowhead High School map. I looked back up at the door; this was the room. After a while of searching I finally found my class I had been dreading to go to all day of my first day of junior year: math class. I was never a math guy and still am not a huge fan today so I walked into the room with low expectations.

I went in and met my teacher Mr. Martin. He was a tall man, short brown hair with glasses and looked like your average math teacher in the beginning. He put off a good vibe and seemed genuine but I figured that's how most teachers act on the first day. I was nervous about this math class now that I was at a new campus. The sophomores and freshmen are at the south campus and you go to the new north campus for juniors and seniors once you become a junior. I just knew this class was going to be difficult and cause me more stress than last year. I enrolled in Advanced Math & Statistics hoping for an easier teaching of Advanced Algebra and Statistics so I wasn't going to do horrible.

After the first week, I was so surprised. I realized Mr. Martin was different. He was not mean or rude, and he actually taught. This tall man with glasses went out of his way to make sure every student understood the content being taught. I felt embarrassed asking questions, but the first time I did; I did not regret it.

When you have a problem or ask him a question he doesn't just quick tell you how to do it. He elaborates and takes time to explain where you messed up, how to fix it, and other methods and tricks on how to go about it. Makes me feel good inside when he is through about it, because then i know for myself that I actually understand it and know how to do it now.

Throughout the rest of my junior year, I received an A in his math class both semester as well as an A on both of the semester exams. I was lucky enough to have him as a math teacher this year as well.

He isn't just good at teaching too. He is also a humorous guy who can joke about stuff that our age group talks about and always makes light of all situations. He is as knowledgeable as anyone can ask for as their math teacher. But he is also as funny as a natural born comedian. This is why I think Mr. Martin should be the Teacher of the Year.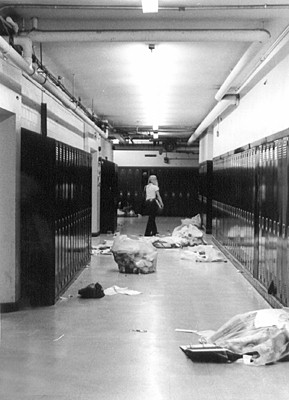 © Halsey S., Marblehead, MA