Educator of the Year
May 8, 2018
School was never the place I wanted to be. I always struggled with concentrating, completing my assignments, but specifically reading. In fourth grade I found out I had dyslexia. Teachers would always pull me out of class to do reading exercises. These teachers would treat me like a baby, coddling me and checking in. I didn't bother me at a young age but once I hit middle school I wanted the coddling to stop.

The first day of sixth grade at Stone Bank School I met my new special education teacher, Mr. Mattson. I was nervous entering his room for the first time thinking, what if he's mean? What if he yells? What if he's scary? But as I turn the corner and enter through the door I see Mr. Mattson standing there with a warm pleasant smile. He wasn't mean, he never yelled (at me), and he was not scary. Mr. Mattson was caring, approachable, and supportive. Which taught me to always treat others with a kind open heart.

As I walked through the halls I would always see Mr. Mattson and he would always acknowledge me. At first, I would try to hide and cover my embarrassment (because I didn't want kids to know I was a part of the CMC), but once I realized how lucky I was I would go out of my way to yell down the hall just to say hi to Mr. Mattson. I wasn't embarrassed anymore, I almost felt bad for the other kids because they didn't get to hang out with an extraordinary teacher everyday.

Mr. Mattson is a father, Co-Athletic Director, and Middle School Special Educator. He is now determined to establishing a non-profit organization called "Coaching Kids" that has always been a dream of his. He is a role model. I look up to him and how he inspires his students to do well and never give up. The thing that is so unique about Mr. Mattson is the love he has for his students.

Mr. Mattson has had a huge impact on my journey and struggle with dyslexia and if it weren't for him I would have ever made it to where I am now. I am focused on my school work and determined to have a great high school career. Mr. Mattson wasn't a coddler he was like a tour guide taking my learning to new places and answering any questions I had along the way. I valued this trait from Mr. Mattson so that everyday I try and guide myself toward making the right decisions. This is why I am nominating Mr. Mattson for teacher of the year.
Mr. Mattson helped me every step of the way. He prepared me for high school along with real world problems that I will always carry with me. When the time came for me graduate from eighth grade I was sad to leave my favorite teacher behind.

Looking back at those past three years I am very thankful for Mr. Mattson. Teaching is what he was meant to do. The passion he has for his job and all of his students is remarkable. Thank you, Mr. Mattson for everything you have done.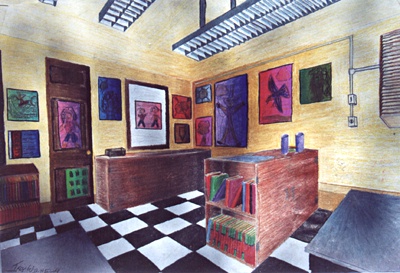 © Troy W., Kannapolis, NC