My Favorite Teacher
May 8, 2018
Transitioning into high school can be a scary time. I was nervous the first couple weeks at Arrowhead High School and I had no clue where I was supposed to go or what I was supposed to be doing. At the time, the only place I knew where to get directions from was the guidance office.I lived up to the stereotype of being a "stupid frosh" as most upperclassmen say.

Thanks to Mr. Stuber, freshman year was a breeze. Being on JV soccer as a freshman, Mr. Stuber was surprisingly the coach of this team so we called him "Coach Stuber" or "Stooobs" for short. He was involved when coaching the team. When someone didn't know how to do something (because it was their first year or because it was difficult) Mr. Stuber would jump in and play with him till he got it. This showed that Mr. Stuber cared for everyone...especially the people who were not the best at things.

Additionally, during our season, we found out that Mr. Stuber was going to be the father of a boy. He knew it was going to be hard to coach a team while having a newborn at his home. As dedicated as he is, he still chose to coach while being a father. This showed that he had two important priorities and he still manages to satisfy both. His dedication and sacrifice was surreal and motivated me to work harder.

Mr. Stuber does a lot more than being a soccer coach for a JV team. He is also one of a guidance counselor. One time I was in English class taking a reading exam and out of nowhere, Mr. Stuber leaped through the door and startles everyone in the classroom. At first I thought it was a a childish student but realized it was a grown man...It was Mr. Stuber. As hyperactive and wild as he is, he always tried to find unique ways to make students smile. When Mr. Stuber did this, he told our class that you're never too old to make another person smile.
Additionally, our school has a program designated to incoming freshmen called WINGS. The program is a three day event which help freshmen know where to go and immerse them into our school pride. Mr. Stuber runs this event as well. During WINGS, students are coordinated into different classrooms with mentors that are upperclassman and teachers at our school. Mr. Stuber likes to run down the hallway like an animal and jump into classrooms to make people laugh. He does this to show students they should be themselves no matter who else is watching.

All of the interactions with Mr. Stuber built a connection between me and him. I thought during my freshman year I was going be alone. But having him as my teacher/coach provided me with enthusiasm and passion—and it made the school year fly by.

Thank you for everything, Mr. Stuber. Without your help, I would have been a true "Stupid Frosh" but I got to avoid it since.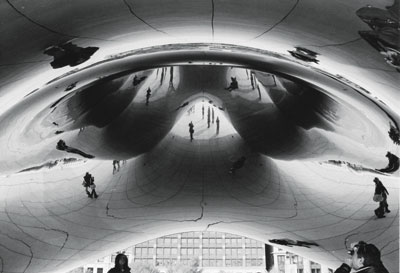 © Jason P., Clarendon Hills, IL