My Football Coach
May 8, 2018
Football has always been a part of my life. It's been my favorite sport since I can remember. Throughout high school,I played wide receiver for Arrowhead in Hartland, WI. As senior year came around and I was 17 the playing time was tough to get with all the talent our team had. This brought me down as a player and I lost a lot of confidence in myself.

At the beginning of the season one of my receiver coaches was new and nobody knew much about him. The only thing we knew was to call him Coach Rice and he was a special ed teacher. He was shy and quiet. Some days he would bring his son to practice and seeing the way he treated him showed me how great of a person he is. He would make his kid laugh and have fun while throwing the ball around on the sideline. He treated us the same way making sure we were having fun. As the season went on, he began to communicate with me as a player much more. I didn't play a lot in the first two games of the season and it brought me down. He was the only one to see that.

Before practices he would always come up to me and ask what I had gotten for lunch. I would see him in the lunch line and make conversations with him connecting and getting closer. During practices he worked with me as a individual making me better. He was the type of coach to yell but in a good way. "Very good route," "Great catch" are all things he would say to me making me get my confidence back up. He never attacked anyone personally it was only for the techniques in football. Never bringing anyone down, but making them better made him a special coach.

During games he would find a way to get me into games and make a difference. He saw the potential in me and I proved it to him and all the other coaches by scoring multiple touchdowns. I remember him coming up to me in practice saying "Hey Mitch, if you don't score a touchdown this week I'm going to be mad." Of course he meant it in a kind jokingly way but that would always make me happy to hear him say that. It really showed how much he cared about me. It also showed how he believed in me and wanted me to do good things.This taught me to believe in myself and to never give up which is an important thing to know when growing up.

Coach Rice is more than just a coach to me. He is a great person and everyone recognizes what he does for us. He is so passionate for the game and football. I wish he could of been my coach for more than just one year. So thank you, Coach Rice for making me a better player and believing in me when I thought nobody would.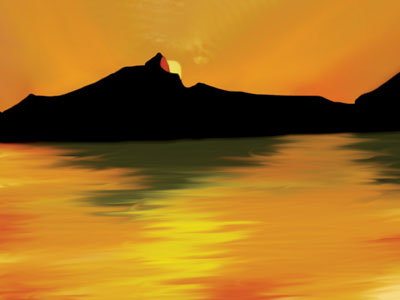 © Rachel M., Camarillo, CA