My Favorite Teacher
May 8, 2018
I crawl out of bed barely awake, suffering from minimal sleep, every morning. School is not the most excited thing to do at 7:30 a.m. But when I come to my first hour engineering class, my favorite senior year class, everything is different.

When I was a little kid I had attention issues and a hard time focusing. I would disrupt my teachers and make them upset. I was taken to a doctor and was diagnosed with ADHD. Throughout the rest of grade school and high school, my attention span grew longer and my hyperness has decreased but it always lingering there.

My first hour engineering class with Andrew Zuercher at Arrowhead High School has never felt like a classroom. We invent new group projects. We never sit and listen to lectures and we are social and interact. My enjoyment of this class is because of how Mr. Zuercher structures the class.

We relate on a personal level because he has ADD and I have ADHD. So when he makes quirky noises or cracks a joke to make the subject interesting, it does not only help my ADHD but also helps other kids in the class stay intrigued and on task. Mr. Zuercher has helped me understand the basics of physics.

He is one of the major reasons I found my love for science. I have also chosen my degree, Mechanical Engineering, because of his physics and engineering classes. Mr. Zuercher is like no other teacher because he is interactive like just another student. He always comes up to me and asks me how my day is going and what I have been up to. We have hilarious conversations that somehow he can relate to what we are learning. He is not like most teachers; he is someone most students actually like to talk to.

Class goes by fast, learning in group settings and discussing problems that prepare us for the real world. We have learned an essential part of being an engineer in the ability to communicate. We talk with our peers, unlike any calculus or physics class. Most schooling never teaches you to have good communication skills. We have learned when to be serious within our group and when it is appropriate to crack a joke. He has built character within our class and makes every effort to make it enjoyable. This class has been the highlight of my day because of its interactive setting.

After knowing Andrew Zuercher for over six years I have come to appreciate how much he does for his students. He leads summer camps for middle school students to teach them STEM—Science Technology Engineering Math—criteria. I have learned how to build towers and bridges among other products that will be useful to myself in the future.

Mr. Zuercher has shown me complicated science and math concepts while also making the class fun. He is the substitute to my Adderall, always focused because of his teaching styles and techniques that try and keep me engaged. Without him I would not know my future and would most likely not have a love for school or learning. He the reason I have succeed throughout all of high school!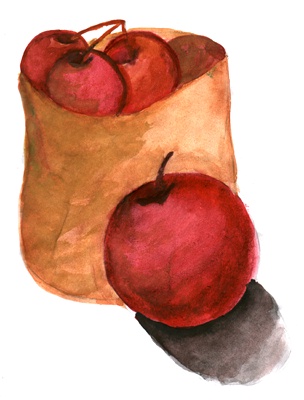 © HyunKyung L., Plymouth, MN