Dear Mr. Huizinga
April 27, 2018
Dear Mr. Huizenga,

Hey, it's Bernardo. You might remember me, you might not, but I'm just writing this to tell you how great of a teacher you were. When I first went to my 5th hour comp literature class I met Mr. Tower and the moment he spoke I could tell he was going to be a good teacher. Turns out, I was right. While my previous teachers only taught me grammar and writing choices, Mr. Tower focused a lot on incorporating writing skills. He told us why they were important, he showed us examples, then showed us how to use them. I thought this was perfect. Then when Mr. Tower read Romeo and Juliet with us, he made me realized that it wasn't just an old boring love story that old guys ponder about. It was a masterfully written play telling the tale of two lovers not to be. The story was pretty good, but what really surprised me was the amount of stuff squeezed into each line and stanza. The fact that my english teacher could teach me all this was amazing to me.

Then out of nowhere came the student teacher. Mr. Connor Huizenga. The moment you spoke I had no clue whether you'd be a good teacher or not. You stood in front of the room with your hands on your sides smiling as you met every person in the room. Each person said their name and something about themselves. When you looked at me I said: "I'm Bernardo Saldivar and I know how to prove the Pythagorean theorem." Figuring out this proof was something I was proud of at that time and even though you probably didn't like math as much as me you still paid attention to me. You were kind

On the second day, you could me off guard. Everyone was leaving for the end of class and everybody was saying bye to you and Mr. Tower. That was when it happened. As I passed by the desk you were sitting on you spoke two words to me. "Bye Bernardo". Those two words astonished me way more than they should have. In my mind I was thinking: Why did he say bye to me? How did he already know my name? Why am I telling you this now? I guess the reason I'm telling you about this small moment is that I really appreciated that you took the time to recognized my face to my name. Even if all you did was look at a paper with a picture of me and my name. You were thoughtful

The next days that followed were pretty normal, but I remember one specific moment that really showed me what kind of person you are. While you were at Grandeville I sat next to three out of the six boys in the classroom. The four of us were looking up your name online and if I remember correctly, you played hockey for Grand Valley, you were taller than 6ft and you weighed over 200 lbs. We were having so much fun and then when you came to our group we had more fun talking. I don't know what any other teacher would do, but you seemed completely okay with us "snooping" on you. You told us about your life in Grand Valley and I thought that was great for a teacher to do. You were cool.

None of those memories had anything to do with the way you actually taught us literature. Instead, those three scenes were why I thought you were uniquely a great teacher. I remembered the most. I hope you have a good teaching career and I hope you pay off any student loans. *Bleh* If there one piece of advice I can give you for your job it's that you should remember how it felt to be a high schooler like me. And if you forget then try to climb into their skin and walk around in it. Thanks for teaching!

Ps. Congrats on getting married!
-Bernardo S.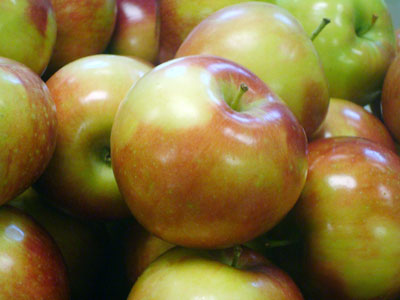 © Jorie S., Scio, NY