A Teacher's Job
April 17, 2018
What is a teacher's job? Through my english class, I find the answer, mirrored in how Mrs. Stein-Jackter works to bring out my success, and everyone's success. A teacher's job is only fulfilled when the students want to learn, when the students believe in themselves, when the students discover hope for their futures. A teacher's job is no easy task.

Mrs. Stein-Jackter, my English teacher at Clarkstown High School North. Every smile, every "good luck," every show of support, provides a balance I stand on to strive for more. A comfortable class setting allows for my best work to shine through, for my thoughts to spread, for my potential to grow. And my educator provides everything necessary for such an environment to exist.
 
Every week her tutoring sessions allow me to express my full potential and my full desire to learn. English, never having been my favorite subject, somehow brings out my best work. The impossible turns into the possible as my educator, my teacher, challenges me and my class, knowing that we can. We can succeed, not only academically but within ourselves; we can learn to accept mistakes but not to accept anything but our best work.

Mrs. Stein-Jackter, my educator of the year.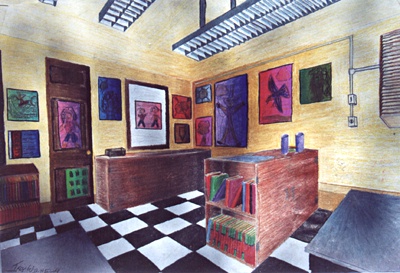 © Troy W., Kannapolis, NC