Words To Describe Janet Levin
February 11, 2018
last year, you geared up for war over our ability to write "biggest booty" on a senior issue survey form. fighting administration and the world to give us (who swear too much, talk too loud, laugh at all the wrong moments) the right to our speech, in all its exasperating forms. tough.

a letter of resignation sat ready on your desktop. an entire world built from remnants and stuffed into 118. you strung hundreds of teenagers together. when they talk about high school, they describe a dusty back room with always-on holiday lights, spinning circles in an empty hallway, newspaper wrapped gifts opened in a circle of desks. all because you leave too late at night only to come back too early in the morning. determined.

you rant about a comma error in the best review ever written with the same passion you rant about a story with no punctuation at all. you require our best, anything less is an insult. an a hundred percent is like giving up. you trust that we can always achieve more. critical.

you're ready to point out the bad, but you always mention the good. you make sure people get recognition. you know what we need to hear. you tell us quietly, punctuate it with a snappy joke, pretend like it never happened. kind.

you see everything. you know what the second before i start to lose it looks like. you know when to apologize to josh. you know who gracie is dating. you call us out. you approach each of us as individuals, without needing a personality quiz. you know you know when to change the subject. you look after us. observant.

"i don't do well with people who make my editors in chief cry." you hold back hair at speech tournaments. you chew out anyone who speaks poorly of our work. you write me a pass for tears, say "no one can ruin this day for you." you let me hide with a blanket as often as I need. you advocate for our education, for our health, for our rights. you help us speak up for ourselves. protective.

you taught me how to write. you never bugged me about my hair. you encouraged me to talk. you helped me get from can't-do-an-interview-in-front-of-the-class to i-need-to-make-an-appointment-with-the-principal. you showed me my future career. you ingrained the first amendment in me. you gave me a purpose. you brought together my best friends. you deal with me for four periods a day. you helped me to make it here. impactful.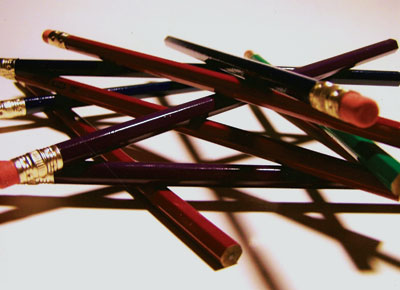 © Nicholas K., Weldon Spring, MO