Thanks, Mom!
January 18, 2018
I went to public school from kindergarten to 3rd grade. Then my family decided to move to Arizona for a while. During the summer of that year we started driving there this is when I wanted to be homeschooled (the public schools in Arizona leave a lot to be desired). If it wasn't for my Mom, I would have been going to a school that I absolutely hated.
My Mother is a very smart person. She used to be a veterinarian; she gave up this job to provide me with the best education that she possibly could. Showing her willingness to self-sacrifice she led me on a narrow path of a strict education. She was very patient knowing that the first half of the years or so would be kind of weird. Unlike public school teachers, she was able to show love and affection towards me if there was ever a stressful situation.
From there on she was preparing me to be the best person I can be (in & out of school). The only problem was that I was becoming anti-social. To combat this, she tried to get me to hang out with other homeschooled kids, but I thought that all I needed was myself. She eventually was successful, and now most people can't even tell that I was homeschooled. This again is another thing regular teachers can't do, be a parent to all the student (it's easy when there's only 1).
In the 7th & 8th grade my Mom had prepared me to be able to do my school work all by myself. She checked in on me occasionally, but she had trust in me. She taught me how to be responsible and time manage. Using those skills, I was able to knock out school in 3 hours tops. These are skills that I wouldn't really learn in public schools.
In conclusion, I know that I was very fortunate to have a teacher that is also a loving parent. She was willing to stop doing something she loves to give me a brighter and better future. Yes, she was strict, but that's what molded me into the person that I am today. I am very grateful to have had a teacher like my Mom; she's my nomination of Educator of The Year.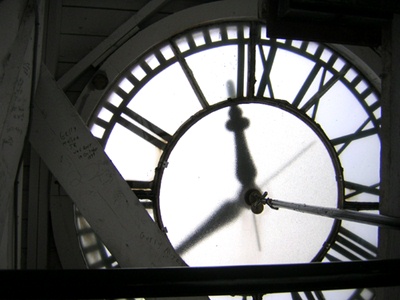 © Tatyana Z., Norwood, MA