Educator of the Year
January 17, 2018
My Educator of the Year nominee is Mr. Robert Vigliotta (better known as Mr. V) from Skyline Middle School. Mr. V was my Algebra 1 teacher last year in 8th grade. He was an excellent teacher; he was very friendly, and his class was fun.

Perhaps the hardest thing about math is figuring out multi-step problems. This is where Mr. V excelled. He was very good at explaining difficult math problems. If I had a question about a tricky problem, he would explain it using language anyone could understand, while breaking the equation down into simple terms. Mr. V was very pragmatic which was necessary for the difficult topics we studied in Algebra 1. Algebra 1 was a little confusing at times, but he could explain it in easier terminology, so we would all understand. Mr. V made sure to keep us very organized in our notes every day with a table of contents on the front page of our notebooks for every unit. While we took a lot of notes in his class on a daily basis, it made learning easier because we could revisit the page in our notes from the unit.

Mr. V was also very friendly. He was never mean or disrespectful to any of his students. He would go out of his way to help any student. We also didn't get a lot of homework, probably one page or a couple of problems a night. He understood that we had outside activities and family commitments. He cared about our grades and made sure we weren't having a hard time in his class.

Lastly, his class was so much fun. We all had a good time learning about math, a difficult subject area for many. We were never bored in his class. We had fun, but we also worked together in class which made it a better learning experience. We were free to discuss our difficulties with problems while bouncing ideas off each other and learning as a group. Mr. V made learning a hard subject easier and more enjoyable.

Mr. V was a phenomenal teacher. He was relatable, humorous, and approachable. He made it fun to learn math. For all the reasons I've discussed, Mr. Robert Vigliotta is my nominee for Educator of the Year.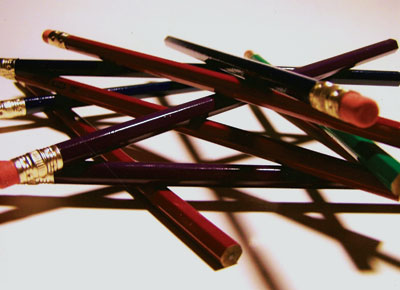 © Nicholas K., Weldon Spring, MO