Educator of the Year
January 11, 2018
Last year, on my first day of eighth grade, my second class was science. I walked in and met my amazing teacher Ms. Wood. I could tell right away that I was going to like her. Throughout the year I admired her more and more. She wasn't like some other teachers I had; she was very involved and interesting and she made sure that we understood what we were working on.
One of the after school activities that I was a part of last year was called Science Ambassadors. In this special program, Ms. Wood took a group of her students to an elementary school, and we would help the kids with science and plan fun activities. I remember on the first day we had a competition to see who could build the tallest tower out of just index cards, and my group won! Another activity that we started doing with Ms. Wood was The Unless Project. We worked with a class of 5th graders at our school for the task, and we had to raise awareness about what global warming was doing to the environment. We focused on a certain bird population that was shrinking, the Guam Kingfisher. We hosted a water night with a bunch of fun things to do, and we even got to go to the Philadelphia Zoo to compete against other schools that were participating in the project.
In Ms. Wood's class, I always was very interested. Sitting at a desk all day is not very fun for most students, so she would take us outside sometimes. While we were out there, we would play games, make models, and collect data to help us with what we were working on. One of my favorite things that we played outside was a game where we acted as deer, wolves, and the resources that the deer needed to survive. The deer would have to run to get the resources they needed without being eaten by a wolf. When we were learning about moon phases, I knew what they were, but I wasn't quick with them yet. She took us outside, and we used the sun, foam spheres as the moon, and our bodies as the Earth to demonstrate what the Earth sees when the moon is in certain positions. After we did that, I felt like everything came faster to me when I was answering questions.
Sometimes in school you work on something, you struggle to get through it, and then you work on the next thing. However, Ms.Wood made sure that we never left school not understanding what we were doing. I remember there was one unit that we were working on, and I just couldn't grasp it, so Ms. Wood told me to go to her classroom during lunch one day and she would help me out. Then, when the test came around, I was really nervous that I would fail it, but I ended up getting an A thanks to Ms. Wood's help. She would also write our notes and diagrams on the board for us to have neat notes to study from and compose experiments for us to do that would assist us in mastering the topic.
When I left Brandywine Springs at the end of last year, I was sad to leave some of my friends, my teachers, and the school where I had been for the past 9 years. However, it was most difficult to leave one of the best science teachers that I have ever had. I think Ms. Wood should get the Educator of the Year award because she is dedicated to her job, and she is an all around great teacher.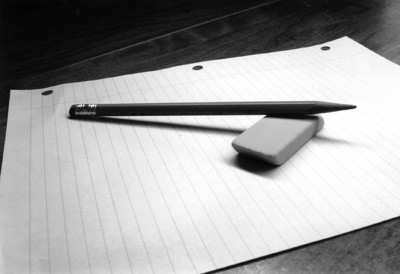 © Michael H., Mildford, CT