Educator of the Year
January 11, 2018
Educator of the Year is a very impressive title; it would be an honor for any teacher to receive this status. In my opinion, the teacher that should be Educator of the Year is Mrs. Foxwell. Mrs. Foxwell was my middle school business technology teacher at Brandywine Springs. She was an amazing teacher, she was involved in many school activities, and she taught me and my fellow classmates things that no other teacher did. Not only did Mrs. Foxwell teach us computer skills, such as how to type without looking at the keyboard and using tools on Microsoft Word, but she also taught much more valuable lessons that can be used throughout a lifetime. Three of the most important things she taught me were time management, entrepreneurship, and her motto "Just Do It".
Time management is a very valuable asset to have in your life. If you can manage your time properly, you will be more organized and accomplish much more. Mrs. Foxwell was the first person to show me how to manage my time. In her class we made schedules of our weekly lives. She told us the way to achieve more was to prioritize the most important things, and then do other things if there was time left in the day or week. This was in sixth grade, and I still remember and use it throughout my day. High school can be very stressful, especially when you have loads of work from all your classes, tests, sports, clubs, etc. When this happens, I use Mrs. Foxwell's advice and do the most important thing (my schoolwork) first, and then have time for other activities.
Mrs. Foxwell's teaching style is one that will really prepare kids for their futures in school and in life. In seventh grade, Mrs. Foxwell taught us about entrepreneurship and being your own boss. Everyone wants to be their own boss; it was ideal to learn about it so early on rather than later in life. Every student picked a business to start, and we made business plans on how to start and run them. I picked an ice cream shop, and I learned everything there is to know about running one. After we made our business plans, I knew everything from how to get a loan or market your business right down to the expenses of all that was needed for my business. This was a great thing Mrs. Foxwell did to prepare us for our futures that not many others do.
As I previously mentioned, Mrs. Foxwell's motto is "Just Do It". This may sound familiar, as it is also Nike's slogan, but Mrs. Foxwell has a great reason for using it. "Just Do It" is her motto because it applies to pretty much everything in life. Even when you don't feel like doing something, you should just do it and get it done. This motto has stuck with me and has proved extremely helpful in high school. There are many days when I come home from school exhausted and ready to just relax, but I still have homework that needs to be done. In these moments I think of Mrs. Foxwell and I "Just Do It". I get home, and I sit down and do all of my work, so then I can have the rest of the night to relax and do what I please. When I have tests to study for, I do it and don't have to cram or worry about it later on. You can trust me when I say it is a huge relief, and all thanks to Mrs. Foxwell.
In conclusion, Mrs. Foxwell is an outstanding teacher-one of the best I've ever had. She taught me and all of her other students important skills needed in life. Aside from teaching business technology, Mrs. Foxwell also ran Business Professionals of America (BPA) at my middle school. Although I was never in the club, I know from friends that she did a great job at that too. She additionally was one of our basketball coaches, and she excelled in that role as well. I am very thankful to have had Mrs. Foxwell as a teacher, and this is why I believe she should receive the Educator of the Year title.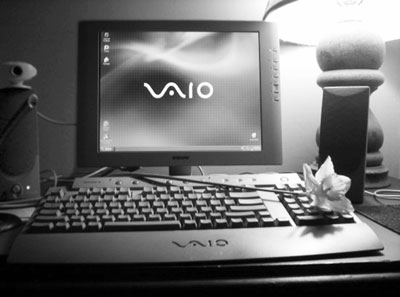 © Audrey W., Oneonta, AL