Educator of the Year
MAG
January 10, 2018
I would like to nominate my cheerleading coach, Jen Kryspin, for the Educator of the Year Award because she has helped me in so many ways.

I first met Coach Jen when I tried out for the team. I was a scared freshman at a new school and on top of that, I was trying out for the varsity cheer squad! During tryouts, Coach Jen came up to me and said, "Relax and just breathe." Although Coach probably doesn't remember this moment, I do, and whenever I'm nervous or stressed about school, I remember her words: relax and just breathe. This is an example of just one of the times Coach Jen has been there for me.

Coach Jen has helped our entire team through difficulties – from learning a new stunt or cheer, to schoolwork, and even family issues. Coach Jen is a mom, raising four kids, and working full-time. Despite all of her family commitments, she always made time to come to practice and games even if she had to bring her kids with her. Coach Jen moved heaven and earth to make sure we had a successful fall season and demonstrated her love and commitment not only to the sport but to the team.

Coach Jen made me feel welcome, safe, and comfortable during cheer season. This means a lot to me because I know that she'll always be there for me and my teammates, whether we need to laugh, cry, or seek advice. As an example, Coach Jen was there for one of my teammates after she had gotten in an argument with her mom and her mom wouldn't let her eat dinner because of it. My friend was sluggish and tired during practice and once my friend explained why she was hungry, Coach Jen immediately bought her dinner. Although Coach Jen was doing the right thing and didn't think twice about it, my teammate hasn't forgotten that moment to this day.

Although I have only cheered one football season with Coach Jen, I've seen the commitment she puts into teaching us. She constantly helped us work on and improve our technique with stunting, cheering, and dancing. At every practice, Coach Jen would motivate us to be the best we could be. If a teammate was stuck and didn't understand a cheer, or she wasn't hitting a stunt, Coach Jen worked one on one with that girl until she got it down and felt comfortable. I had never been able to base a full-extension stunt. However, with Coach Jen's leadership and encouragement, combined with her knowledge of the sport, she guided me, and I was able to hit a full-extension liberty stunt!

In life we come across many role models. My parents and grandparents are all great role models for me. However, meeting Coach Jen has had a great impact on me, and I consider her a role model too. She is positive, calm, and confident. These are characteristics that I want to model not only in school and sports, but through life.

Over the years, I've been coached for soccer, track, volleyball, and cheerleading, but I've never had a coach as sincere, hard-working, and determined as Coach Jen. She leads with encouragement and motivation so each member of her team can be the best version of themselves. Coach Jen is a teacher, a mentor, and a leader. In my five years of cheer, I was never coached by anyone as focused and strong-willed as Jen Kryspin. I was a nervous, scared freshman at a new school on a new team; however, five months later, football season has ended, and I was awarded Most Valuable Player. She inspired us to be the best throughout the season and was always there no matter what – and these are just a few reasons why I know Coach Jen Kryspin should be named Educator of the Year!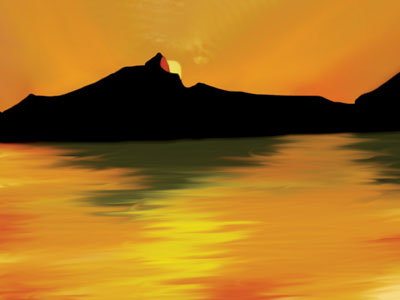 © Rachel M., Camarillo, CA