Mrs. Vicki Simon
MAG
January 10, 2018
Eighth grade was no doubt the hardest year of my school career. So much had happened in such a short period of time, and without my 8th grade English teacher, I don't think I would have made it to where I am now.

In February of 2017 my Mommom passed away, and I became extremely depressed. On top of that I was diagnosed with something called Fibromyalgia. I started to also struggle with depression, and things became very hard for me. I confided in Mrs. Simon and she revealed a health issue that she also suffered from. I no longer felt alone in what I was going through. Mrs. Simon made me feel stronger. She always encouraged me to keep pushing through.
While I was trying to deal with everything that had happened, I let my grades slip, and I stopped caring. But Mrs. Simon, who was also my AVID (Advancement via Individual Determination) teacher, helped me tremendously. She would sit and do homework with me to make sure I was actually getting it done; on top of that she also helped me when applying to high schools. She would help me understand my work and also understood if I needed a break during class.
Mrs. Simon was the reason I got out of bed even when I felt like I couldn't. She made the bad days good, and she was always a shoulder to lean on. She made me want to do better and was always there to pick me up when I fell down. Without Mrs. Simon, in all honesty, I wouldn't have made it through that year.

Even after I left middle school, she was still there for me. She gave me her personal number so I would be able to reach her if I needed someone. I'm still in contact with her and keep her updated on my life and how I'm doing.

Mrs. Simon has the biggest heart and the best soul; I can't imagine where I would be if I didn't meet her. For all these reasons and many more, I nominate Mrs. Simon for Teen Ink's Educator of the Year Award.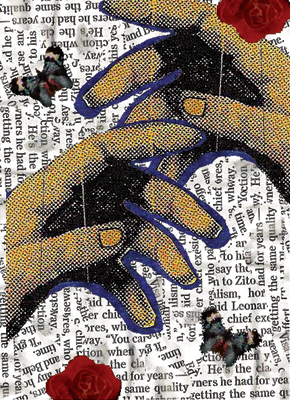 © Christine S., Arlington, VA