Educator of the Year
January 17, 2018
When asked who my favorite teacher is, I would have to say Ms. Harris. She was my teacher for 8th grade at Stanton Middle School. She teaches science to 7th and 8th grade students. I felt that she did an excellent job as a teacher. She made her students want to come to class and always made her class and learning fun.
There are three reasons that she is better than the rest. The first reason she is the best is because her class was never boring. I looked forward to going to class, and she kept me wanting to learn.She had lots of funny stories to tell her students which always brightened the mood. She always made us laugh, no matter what the topic was that we were talking about.
The second reason is because she is so caring. I've never met a teacher who cares about her students as much as she did. Ms. Harris was very supportive of the decisions that I made about life. She was someone during middle school that i was comfortable with and I could actually talk to. She made every student that walked into her classroom feel wanted.
The final reason was her teaching style, Ms. Harris has a way of teaching like no other. She made it easy for us to comprehend what she was talking about. Ms. Harris would first talk about the subject then show us a video about the subject. Then, we would discuss what we watched and that helped with how we learned. She truly deserves to be awarded Educator of the Year.
Overall Ms. Harris is a dream teacher. The way she cares for her students and the way she helps them learn makes her the best. Out of al the teachers I've had, she is the one I wish I could have again. Teachers like Ms. Harris make students want to learn, and she honestly deserves this Educator of the Year award.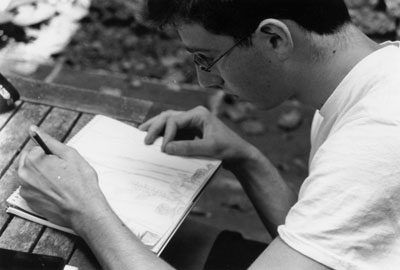 © Kira L., Bethesda, MD