The Reading Teacher
January 17, 2018
There are many wonderful teachers out there who taught me many important things. Some taught me about math, science, social studies, language arts, or even sports, but I will never forget the teacher who taught me to love reading. At the time I hated reading, needed help with it, and was behind in my grade. Mrs. Perilli, my special education teacher at the time, noticed my distaste toward reading. She then gave me books that I would like to read. She had patience, motivation, and was compassionate towards me. I will forever be thankful for her showing me the love for reading which I can take with me forever.

Mrs, Perilli was patient with me. She took the time to get to know me personally, and she helped me, when no other teacher could. She worked with me one-on-one when I was struggling and frustrated. Through her patience, she showed me that it is ok to struggle. She listened to me when I needed to be heard. She listened to me when I needed help. She listened and showed me a teacher's love. She identified my needs for reading and broke down the concepts, so it can be easier. She noticed that all I needed was to like what I read.

Mrs. Perilli was always positive and motivational. She told me that although I struggle, through practice I could learn to read better. She held people to individual standards and that motivated me to work hard to meet my goals so that I could become a successful reader. I did just that and read the books she gave me everyday. She motivated me to never give up; struggles are just ripples in a wave.

Mrs. Perilli taught me that my struggles are what makes me… me, and that I should not be ashamed of them. She told me to be myself and express it. She showed me her compassion to not just to me but to other students and her teaching. She showed me that reading isn't just reading textbooks, but through reading you can have another life. One can read other experiences and adventures as if they were their own. Mrs. Perilli gave me a book, Twilight, that I still love to this day because it reminds me of the relationship we had. Through her patience, motivation, and competition she gave me my love for reading because she always cares about her students and their success.

Mrs. Perilli was my best teacher because she opened my eyes. She was patient, motivational, and compassionate towards others. She taught me many lessons that I still carry with me today. She showed me reading allows me to virtually explore new worlds. Without her I probably wouldn't have the love for reading that I know I will have for life now that I know it is something that can be done for pleasure as well as education. Mrs. Perilli is the teacher that showed me that reading isn't so bad after all. Mrs. Perilli is an amazing teacher who I know will continue to teach and make a lifelong impact to many more students as she did for me. She's my nomination for the Educator of the Year.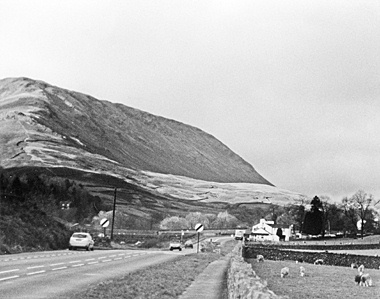 © Eleanor J., McLean, VA