One In A Million: Patty Jeffers
January 16, 2018
Over the past 10 years of school I have had many educational challenges. Out of all the teachers that I have had Mrs. Patti Jeffers, an 8th grade Special Education teacher from Brandywine Springs School in Wilmington, Delaware, was by far the best teacher. I had the honor of having Mrs. Jeffers as my teacher for 8th grade Math. When I think of Mrs. Jeffers, I know that she is that teacher who has made me the student that I am today. She is why I believe in myself, and why I know that I can be successful in anything that I put my mind to.
Mrs. Jeffers took the time to explain things, didn't rush me, and waited for me to understand what we were learning before she moved on. She encouraged me to do my best and built me up verbally. If I or any other student didn't understand the concept the first way, she would try other ways so we could get it. She also made me feel good and that I could do it. Even thought I was in a resource room, I didn't feel dumb. I finally felt smart.

People have said that the resource room is a place where dumb kids go. Once a boy yelled out, "Ethans learning 7th grade math! He's just not smart." Kids also said that the teacher was not teaching us at all and just letting us do whatever we wanted. Comments like these really hurt and made me think I was stupid. Many times special education teachers dumb down the material or don't teach what's on grade level because they think the students won't understand, but not in Mrs. Jeffers' class. We learned what every other 8th grader was learning in math. We did it a little slower, but I got it. She would break the skills down and model, and we would practice until we understood. She had a way of bringing the material to our level and did not teach over our heads. For the first time in middle school, I got it! Mrs. Jeffers didn't make me feel dumb but smart. She had high expectations of her students, and we all met them.

Having her as a teacher made me feel valuable as a student and a person. She cared about me, and still asks my mom about me and is interested in how I am doing in high school. Having her as a teacher made me feel more confident in all of my other classes. I knew that I could do it, and I knew that she was always there to help me. She not only cared about me, but she believed in me.

An Educator of the Year should be a teacher who
Loves her students
Challenges them
Supports them
Always encourages them to be the best that they can be

Mrs. Jeffers is all of these things and more! She is truly remarkable and is my nomination for Educator of the Year!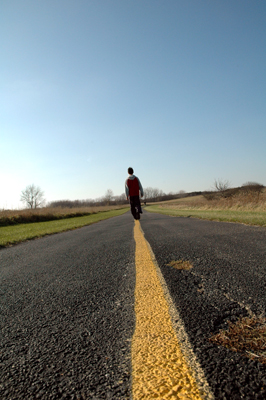 © Seita O., Palatine, IL