Educator of the Year: Msgt. Howie
January 16, 2018
My Educator of the Year nomination goes to Msgt. Howie. I picked Msgt. Howie, because he is a cool, interesting, and calm guy. Msgt. is always trying to push me mentally and physically. Sometimes when I have class, it feels boring, but he finds a way to make class fun. He tries to help our grades by putting in different extra credit assignments that we didn't even know were extra credit.
Msgt. Howie is always willing to listen to me when I have a problem or I'm having trouble with something. When we have the opportunity during his class, we go outside and do drill. When I first did drill this year outside, I really thought it was boring and annoying, but after awhile it got better. I've started to realize that when we drill, Msgt. wants to show the school that we are the best freshmen class to come into DMA.
Msgt. Howie is one of the best teachers I have ever had. He is a great motivator and encourager. Msgt. Howie teaches us how to defend ourselves when someone is trying to harm us. He has taught how to help people when they are severely sick or having a seizure. In one of our class periods he told us he wants us as cadets to get that "it hurts" or "I can't do it" mindset out of our heads. He has a lot a faith in us to be successful not only in life but as a human being too.
Having Msgt. Howie at a school like this is great. He is so helpful; he is there for you through the good and bad. It's like have a friend that's way older and taller than you. You can't ask for anybody better than him. Msgt. Howie gives out a lot of good information about the U.S. and other countries in the world. Sometimes, I feel like he is a history textbook that takes you like way back to the 1700 and all the way to the present day.
This is why I believe Msgt. Howie should be Educator of the Year. From his history lessons to his physical workouts on Fridays. Fro, his test and quizzes from interesting activities.For his very informative homework and in-class assignments. These are the justified facts why Msgt. Howie should be elected as the Educator of the Year.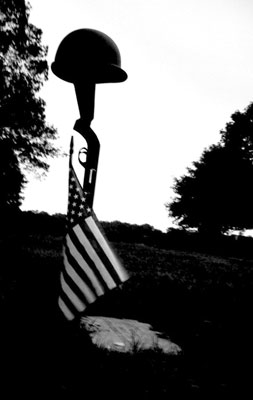 © Kristine B., Setauket, NY