Shelly Gallo, Christ the Teacher Catholic School
January 15, 2018
Mrs. Shelly Gallo is without a doubt the best teacher I have had. Going into sixth grade can be nerve-racking and scary, but fortunately, I had Mrs. Gallo to help make the transition from grade school to junior high a lot more enjoyable. She really made me want to learn and try to better myself as a student. She challenged me to push myself and helped me learn things about myself that I did not know before, and I am extremely grateful for that.
Mrs. Gallo was always there to help anyone who needed it. She always took time to ensure all of her students understood the material. I can't remember a time where if a student was struggling, she didn't go out of her way to help that person with the lesson. She never got frustrated with someone if they couldn't understand the material which made everyone feel better because they knew if they were confused, they didn't have to worry about her being angry with them. Her ability to be a maternal figure in the classroom made everything so much easier and less stressful because there was no need to come to class nervous for any reason.

She also was able to connect with the students and explain lessons so they could be understood in a way that made sense. Falling asleep in her class was not a thing because she was so enthusiastic and made you want to listen. I was always engaged and would often leave her class wanting to learn more because the other teachers couldn't really connect with me the way she did. Class was always fun and exciting, but at the same time, there was still an element of seriousness to it which was important to me because I was able to learn something but in a fun way.

Finally, I feel Mrs. Gallo has really prepared me for my later school years. The first thing she helped me with was understanding how to break down and find certain parts in a sentence. Learning this has really helped me in high school because I feel that I have a strong grasp on the concept and an advantage over some other students. She also helped me to become a better writer. Coming into sixth grade I dreaded writing any paper and hearing that one of the main things we would focus on throughout the school year was writing; it horrified me. She helped me to create a "writing toolbox" that included outlines, tips, and different writing rules. This was a huge help because without this I don't think I would be as near of a decent writer as I am now.

I am super fortunate to have had Mrs. Shelly Gallo as my teacher. Most kids really dislike school, but she gave me a whole new mindset to just come in every day and try my best no matter what. She taught me so many skills that still help me today, and I could not be more appreciative of that. Being in her class was an honor and to have had a teacher that made me want to come in, learn, and become a better student was one of the best experiences I have ever had which is why she is my nomination for Educator of the Year.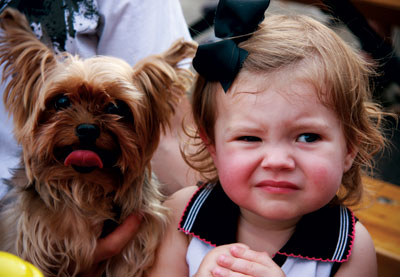 © Julianne D., Louisville, KY