Mr. Mryers
January 15, 2018
Choosing one to nominate for Educator of the Year might be difficult for some but there is one person that stands out the most. The person that had the greatest impact on me is Mr. Myers. The reason why I say this is because Mr. Myers has the passion for teaching, a work ethic that does not quit, and finally he has a willingness to reflect. Even when he is having a bad day in one class, he moves onto the next class and gives them the effort they deserve.

Mr. Myers passion for teaching is endless. Everyday he comes into Algebra class with the attitude of I am going to help every single one of these kids towards success. By building the self esteem of the students, the mindset in the classroom is positive. This is demonstrated by his love of the subject and his ability to share this with the classroom. He has the ability to engage a student which helps the students focus, process, and retain the information. Also, Mr. Myers passion for teaching is not limited to the math department because he is certified to teach other subjects as well.

The second reason Mr. Myers deserves Educator of the Year award is because his work ethic does not quit. His job is difficult and demanding. He must be able to teach the course material to the students in an allotted amount of time and make sure the students are retaining and then applying the skills learned to homework and tests. Mr. Myers makes himself available to students who need extra help after school. He never quits or gives up on the students. He works with his students to build confidence and achieve goals. His work day is well extended over eight hours; however, he still finds balance.

Finally, Mr. Myers has a willingness to reflect. We all have good days and bad days. Let's face it, being a substitute teacher is not easy. The ability to reflect on these days and ask oneself what went right or wrong is no easy task. However, the ability to move forward and make a change is beneficial to both teacher and student.

In conclusion, Mr. Myers has truly impacted my life in the short period of time that he has been at the Delaware Military Academy. He has taught me to not focus on my number grade but work hard at achieving my goals and trust the process. In the end, my grade will reflect my hard work and efforts. Therefore, this is why I nominate Mr. Myers at the Delaware Military Academy for educator of the year.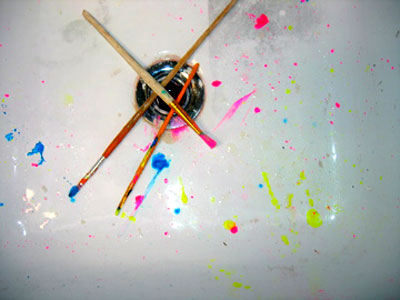 © Chelsea H., Carlsbad, CA