Educator of the Year
January 15, 2018
Today I will be nominating Senior Chief McClain for the "Educator of the Year" award. One of the reasons I am nominating him is because he is always there for you if you need him ,and he will listen and respect his student's opinions and concerns. Another reason is his honesty, he talks to his students about his background and how he grew up. Senior Chief McClain is a great educator in many ways.
As high school freshmen ,we are introduced to so many new things. Senior Chief McClain is always very helpful, and he constantly trying to make his student's day better. He notices when we are not acting like ourselves and always asks if we are okay. No one is ever left behind or left out in his class, and I admire that he always makes sure of that. Senior Chief McClain is a role model for his students. He is always setting an example with his helpful and positive attitude.
Senior chief McClain is an amazing person and teacher. He will always try to make learning fun and interesting. He expresses ideas and subject matters in different ways so that everyone understands. He even will go as far as creating PowerPoint presentations for us if we are having a hard time understanding something in his class. Applying real life experiences to the subject matter is a teaching technique that he always uses ,and it makes it much easier to understand the material that we are learning.
Someone once told me to surround myself with people who make me happy and who raise me up rather than bring me down; Senior Chief McClain is one of those people. He will always put you in a good mood with his stories. For instance, on a Monday morning I remember him telling us a story about a man by the name of "Priz" that he was stationed with. Priz jumped off of the roof of their hanger and into the snow while wearing a brand new pair of sneakers. Everyone appreciates his humor and we are grateful that he tells us these stories and makes us laugh. His stories prepare us to learn by putting us in a good mood and helping us have a positive attitude.
These are just some of the reasons why I chose to nominate Senior Chief McClain. He is very respectful, helpful, and handy. He will always help you rise up and regain your spark if you are knocked down. He is always there if you need to talk about anything you may have going on.

I would like to say that he is one of the best educators that I have ever had taught by and I can't think of anyone who deserves this award more than him.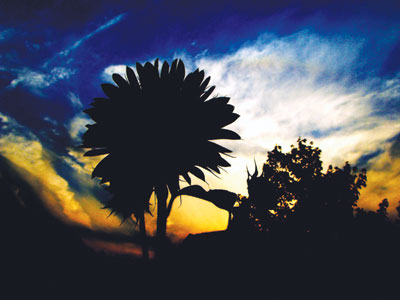 © Brian M., Fishers, IN