Educator of the Year: Miss Finn
January 15, 2018
During your life you will come into contact with many people. Some of these people will become major influences in your life; others may just drift past like a floating log. One person who made a lasting impression in my life was my English teacher, Miss Finn. She is a very unique individual, and I would consider her the greatest teacher I have ever had.

In 7th grade, when I first met Miss Finn, the only thing that crossed my mind was "This teacher is amazing," as I now confirmed my thought was correct. One of her most admirable attributes was her special way of helping others.

Miss Finn is not like other teachers or even other adults. During my first month in her class, I had gained more knowledge in English and life skills than all of my previous school years combined. She is an amazing teacher and an even better person. If you needed to talk to someone, you could always count on Miss Finn. She helped me when I was struggling to concentrate in class, and she made me a more accomplished student; I will always be immensely grateful.

My 7th grade year was a very happy time in my life. I met new friends, and I had all time highs. It was then I realized those friends would be in my life forever. Miss Finn is the kind of person you would consider more than just a teacher. She brought an energy and happiness to the class that I had never experienced before.

Miss Finn is involved in the Ulster Project of Delaware. She hosts students from Northern Ireland in the summer and teaches them about friendship and tolerance in communities. She spends a lot of time teaching the people around her; I honestly do not know how she finds any time for herself. I wish I had the kind of dedication towards teaching others that she does.

Miss Finn is more than a teacher; she is my dear friend. She is a wonderful teacher, and she runs a well managed and challenging class. Many other students that attended St. Ann School also experienced her overall positive presence. When she left St. Ann's to take a position at Newark Charter School, I missed her dearly. Some of the characteristics that I have mentioned do not even begin to sum up why Miss Finn is a wonderful teacher, they merely dent the wall. There is no better person to nominate for Educator of the Year than Miss Finn.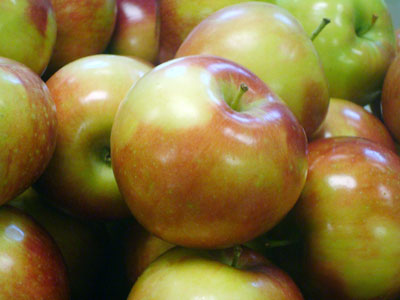 © Jorie S., Scio, NY