A Nomination for Mrs. White
January 15, 2018
I am in my first year at the Delaware Military Academy, and so far I have had many amazing teachers, but the best one yet has to Mrs. White. I have always wanted to learn Spanish because my mom's family speaks Spanish, but I didn't think I would be able to until college. Because of Mrs's White, I am becoming more fluent in Spanish. This is why I am nominating her for Educator of the Year.

First, I believe that Mrs. White deserves to be Educator of the Year because she is fun and encourages learning. Her lessons are always interesting and require us to participate. She jokes around with us and asks us questions to keep us interested. She is constantly coming up with fun games to help us review what we learned. I thoroughly enjoy her class because the environment she creates is fun and supportive.

In Mrs. White's class, effort is not optional. She is tough on us, but it's only because she cares. She has a rigorous, fast-moving curriculum that she sticks to in order to get through everything we have to learn this semester. This means that sometimes we really have to buckle down and work, but it is only to make certain we learn. Our tests are on a lot of material, which makes them difficult, but she always makes sure that we are completely prepared beforehand. She gives us speaking projects in class that require us to first write what we have to say, based on what we've been doing in class, then recite it to the class. These are difficult, but really solidify our understanding on the subject. We have to understand the subject enough to write about it, and then it helps our pronunciation. Mrs. White's method of combining discipline, a high workload, and a variety of learning tools make her an extraordinary teacher.

I also feel that Mrs. White should be Educator of the Year because she has taught me a lot. Sometimes, I have classes where I don't really feel that I am learning anything. This is not the case in Mrs. White's class. Throughout the semester I have learned a wide range of useful vocabulary in Spanish. I am able to read and write basic Spanish and understand it. Also, I can have simple conversations at home with my parents. I really feel that I am learning a lot in Mrs. White's class and that she is setting a solid foundation for me.

To conclude, I am nominating Mrs. White for Educator of the Year. I'm nominating her because her fun, hardworking attitude towards Spanish makes her an amazing teacher. Mrs. White truly deserves Educator of the Year because rather than making it seem like a chore, she makes learning Spanish a fun, productive experience.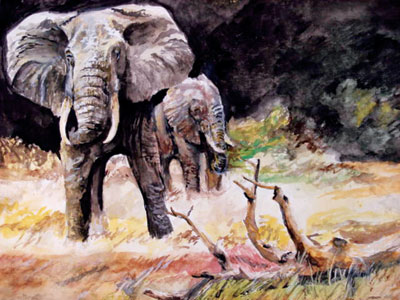 © Daniel A., Monte Vista, CO