Educator of the Year: Mrs. Smith
January 8, 2018
In my eyes, there are two types of educators: the average and the exceptional. The average educators only have one teaching mechanism; they solely focus on the student's academic success, and comes to work for the normal school hours. Sounds like an average teacher, right? Then there are the exceptional ones, who can work with and adjust for any type of student/learner. They teach/motivate their students to pursue and learn outside of the classroom. They don't have limited hours and view teaching as a way of life. Over the years, I have had both types of educators, but it is the exceptional ones who have really made a difference in my life as a whole. For these very reasons, I would like to nominate the exceptional Mrs. Shannon Smith, sixth grade math teacher at Brandywine Springs, as Educator of the Year.

Ugh, it was time for math. My least favorite subject and the one I struggled with the most. I was definitely not looking forward to my first pre-algebra class of the sixth grade. I walked into the classroom, and the first thing I saw was Mrs. Smith's bright smile. From that day on my worries of pre-algebra were gone. Mrs. Smith is that teacher that works with everyone. Knowing we all think differently, she always showed multiple ways to solve a specific type of equation/problem. This allowed her teaching style to adjust to every student. She identifies specific traits to each student to ensure success for them. She was able to see that I had a negative view towards math; I am a very visual learner, and it takes me constant studying and practice to understand a math topic. She was dedicated and determined to teach math to me in a way I would enjoy and understand it. As a visual learner, Mrs. Smith's colorful whiteboard lessons and models, showing why a method to solve a problem worked, really helped my understanding. I am definitely that student who will put hours into something until I get it. Mrs. Smith saw this and helped me reach my goals. Whether it was extra studying during lunch, study hall, or after school, she was always there with a positive attitude. I became very confident in my math skills and was scoring the highest I ever had before. I owe a lot of my success in math to Mrs. Smith, and I am so grateful to have had her as my sixth grade math teacher.

Though Mrs. Smith helped me reach success academically, she did so much more for me outside the classroom. Mrs. Smith is the field hockey coach at Brandywine Springs. She knew I played travel soccer, and she wanted a new athlete. I still don't know why she went after me, for I had never played before. I remember the day she broke the ice. She guided me to the corner of the classroom where the computers were located. Her exact words were: "Have you ever considered playing field hockey?" My response was: "I have not." The year passed with her continuously encouraging me to play. I still had no interest. Tryouts came along and when I didn't show up to the first one, she was after me. Let's just say I was at the next tryout, and I am so glad I was. I have been playing field hockey since that day, and I absolutely love it. I received the MVP honor eighth grade year and started varsity as a freshman the following year. I was also awarded an honorable mention within the conference teams. But beside this Mrs. Smith introduced me to a new favorite sport and inspired a new passion in my heart. She gave me a new set of goals to work towards and a different and intriguing hobby. All from seeing a little potential. I will always be grateful for what she has done for me and my sports life.

Mrs. Smith was someone that you saw at every school event. She was the field hockey and lacrosse coach, talent show director, and a regular participant in the pep rallies and after school events. She would get so emotionally invested in the field hockey team, that when we played really well together, it would bring her to tears. This was a regular event. Once you are her student, you are always her kid even after you graduate. She even brought the whole BSS field hockey team to watch her past players (including me) at the high school level. She was always eager to get involved in events around the school because she knew it would give her students more opportunities. For example, I plan to study communications and journalism in college. Mrs. Smith ran the talent show where I was able to be the host. This gave me the opportunity/experience to prepare and deliver information to an audience, which is along the lines of communications and journalism. This is what I want to do as my profession when I am older. Mrs. Smith has created a lifestyle that revolves around her students and their success. This may lead her into running an event until eight o'clock at night. However, this does not matter to Mrs. Smith, as long as she is helping her students.

Mrs. Smith is definitely an exceptional educator; she always goes above and beyond what is required of her. Between her adjustable teaching styles, pursuing her students outside the classroom, and her huge involvement around the school, she has definitely made an impact on each of her students' lives. I am so thankful for how involved she is in my life and what success she has brought to me. There are not enough words to thank her. I still go back to the school to see her and help her at different events. I love having this kind of relationship with a teacher. Therefore, I'm honored to nominate Mrs. Smith as Teen Ink's 2018 Educator of the Year.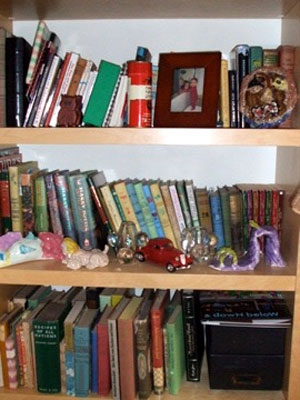 © Nina M., San Francisco, CA