Educator of the year
March 31, 2009
Teachers are the leaders of today forming the minds of the leaders of tomorrow. Tim Millspaugh not only is a teacher, but he is also coaches the football team at Jay county high school. He always preaches to his students and players how to be better leaders. He wants you to fulfill your total potential as not only a student, but as a person in life. I nominate him for educator of the year for the reasons I just named but there are also many other important qualities he possesses as not only a teacher/coach but also a person.

As a coach Mr. Millspaugh has touched many players' lives throughout his time at Jay County High School. He helped lead the team to its first ever sectional championship in 2007. He does not jump down your throat like some coaches, he demands respect from the players so he gets the respect. I do not know a player who does not have the most out right respect for him as a coach. He is the kind of person where if it is broken he will get it fixed right away. He does not let problems become bigger than they should be. He also does not let his personal life effect his coaching and teach abilities.

Mr. Millspaugh is the type of person you can always go to for help or advice with problems in your life or school issues. He has always been someone that people look up to. He is very structured with his teaching in class which is why most people like him. He keeps you on task; if he says he is going to do something he does it. Mr. Millspaugh is liked by many people. I am not sure you can find over a handful of kids or fellow teachers who do not like him. Most of the people who do not like him are trouble makers or they don't like the way he teaches or facilitates his students.

A major reason I like coach Millspaugh is how he wants to make the young men and women he coaches and teaches leaders on and off the field. He comes in once a week before school starts and teaches leadership classes. The classes have helped tremendously with the football players who have taken the class. The underclassmen are now not only being led by the coaches but the seniors are now also playing a big role in the program.

I could sit here and write all the good quality's that Mr. Tim Millpaugh possesses as a teacher and coach. I nominate him as educator of the year for the reasons that were stated in my paper. He is not only a great educator, but he is also a great person who would bend over backwards to help a student or a fellow person in need.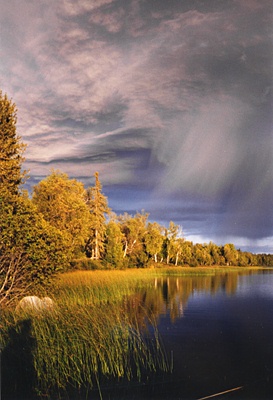 © Dustin B., Nikiski, AK