Educator of the Year Goes to...
October 23, 2017
Mr. Grissete was my 7th grade civics teacher and I think he should get educator of the year for many reasons. He was such an amazing teacher. He wouldn't judge you if you got a few questions wrong he would help you. He was always willing to help you if you needed help. He was willing to take time out of his very busy afternoon to stay after and help anyone who needed help.
    Mr. Grissete always made learning fun. We would play games on what we were learning. He would show us movies on what we were learning. In my opinion sometimes civics can be boring but last year I never thought it was boring because he made learning civics fun for everyone. When we were learning about civics everyone was always engaged because he made it interesting and not boring. He always made sure that everyone understood everything before moving on.
    Mr. Grissete was always willing to help me with anything I needed even if it wasn't about civics. He wouldn't get mad at you if you didn't understand something or if it took you a little while to understand something. Instead of getting mad at you he would help you until you completely understood  it. He never got frustrated with anyone if they didn't understand something.
    Mr. Grissete taught me so much about civics and I even thought it was fun to learn about. But not only did Mr. Grissete teach me civics, but he taught me to respect others and never to judge anyone. I think Mr. Grissete should definitely get educator of the year.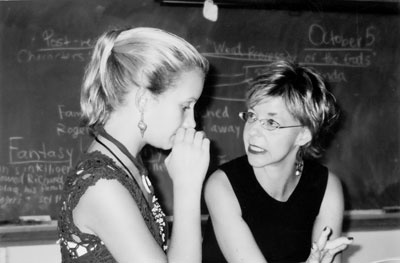 © Olivia L., Pompton Plains, NJ