Influential Teacher
May 15, 2017
For my senior year of high school, I wanted to take classes that would give me the least stress. One class I took was college strategies. When walking into class the first day of school, I saw the teacher, Mrs. McCann, was as energetic as if she just won a new car. She greeted every student with a big smile—and I knew I chose the right class.

College strategies is an introduction to college. I walked in that class confused about my college plans. However, Mrs. McCann not only assisted me with what I'm interested in majoring in, but she also helped me understand which college would be a good fit for my needs.

With her help, I decided to attend UW-LaCrosse in the fall—and this is the same school Mrs. McCann attended. She took time to give me information on the area, as well as information on the dorms, classes, teachers, and clubs. She helped me decided on a major that I'm interested in pursuing, which is Occupational Therapy. Because she dedicated so much time, I felt more confident, knowledgeable, and ready for college.

She took time to get to know her students by having us take multiple assessments on our interests and personalities. From taking the tests, I learned I am an extroverted person, but also unorganized and in need of better study habits. From those results, Mrs. McCann provided specific tips and ideas for how I could improve my skills. I learned going to a library with a study group is the best way for me to study.

She helped every student become more engaged in class by having us read aloud and discuss. During one unit she discussed happiness and how to reduce our stress. She helped us make ourselves happy and more positive. For example, we listed activities that we liked. In addition, we talked about how to handle stress and reduce negative situations. I learned different relaxation techniques, like doing yoga or exercising. Being in high school, stress affects students daily. Doing a unit like that shows Mr. McCann cares about the health of her students and her drive to help her students become more successful and happy.

Her compassion for teaching, assisting students, and always having a smile as wide as butterfly wings is why Mrs. McCann is such an influential teacher. Because of her, I now feel prepared for the next four years of my life.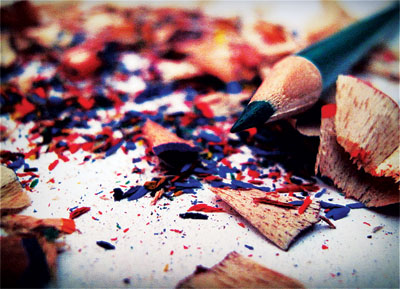 © Rosalee M., Lowell, MA